5 Factors for Effective Business Writing Training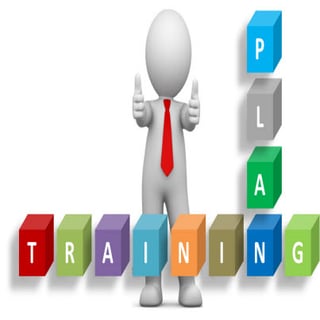 When it comes to business writing, which encompasses everything from email and report writing to marketing messages, even the Fortune 500 companies face crisis. All around the globe, organizations spend millions on staff training for leadership, motivation, team‐building and whatnot, but invest far less in business writing training. This is a costly mistake. In most companies, employees spend fully 40% of their time ‐‐ or more ‐‐ writing each day. Enhancing this skill will greatly reduce time writing each document and yield better business writing.
Traditionally, business writing typically referred to reports, proposals and memos. That narrow definition is long gone. Every aspect of every business function is carried in some form of writing. New documents have emerged ‐‐ and some of them must be written and maintained for compliance with corporate or federal governance and other regulations.
In such cases, the last thing your business needs is employees with poor writing skills. This is why your business's primary objective, at the time of hiring, should be to assess the writing skills of your potential employees.

After assessing your employees' writing skills, you will have a clear idea (ideally you will have a clear measurement) of current business writing skills and how to improve business writing skills overall.
If you feel that your company lacks the necessary business writing skills to write relevant and structured content that clearly elicits the right business response, you can improve employee business writing abilities either by conducting an internal tutorial program or hiring outside expert training. In either case, here are the five most important factors that make up an effective business writing training session:
1) Qualification(s)
The first step is to evaluate and verify the credentials of the writing expert and trainer who will conduct the business writing training. The instructor should be well‐trained and experienced specifically in business writing, not writing in general.
Look for a background in rhetoric, which indicates the trainer understands all aspects of business writing, including thinking, organization, creativity, relevance to audience purpose. Without an understanding of rhetoric, your business writing training could devolve to simple grammar training. Good business writing training is much more than that.

2) Program Structure
An effective business writing training class addresses both the substance and the syntax of documents. While syntax is easier to teach and to find an instructor for, substance requires a thorough understanding of your business, writing requirements, and relevant information involved. It is necessary to appoint an instructor who has both a mastery of English language and who has taught writing and rhetoric as a subject previously.

3) Customization
There are several off‐the‐shelf business writing training programs and software available in the market. They offer a cost‐effective way to improve business writing skills for your employees, but they may or may not be the right match for your particular company documents and employee skill gaps. One-size-fits-all doesn't work with business writing, given its wide application.
Search for a company that specializes in offering customized business writing training in addition to off‐the‐shelf options. This will ensure you're dealing with a company that truly understands business writing. You will also save costs by gaining a customized business writing training program that does not have to built from scratch.

4) Continual Support
Effective business writing training is not just a single event. Transforming your employees' business writing skills involves continual training. After any business writing training program, make sure there is opportunity to ask ongoing questions and receive ongoing resources.
Business writing standards evolve quickly. Make certain your employees have access to new information.

5) Flexibility
Lastly, the business writing training should be flexible in two ways.
First, it should achieve the desired results ‐‐ improve your employees' business writing skills.
Secondly, the training logistics should be flexible to match your requirements. Can the training support a large, onsite delivery? Can the training support a large, online delivery? Are online and onsite and general and customized options available to best match your needs? Will the company work with you to ensure logistics match what you want? Demand this.
Download my eBook, "Four Steps to Improve Your Team's Business Writing Skills" to learn more on what makes up a good business writing training session. Read and discover the secret art to effective business writing and maintaining your company's image and efficiency through proper communication.
Or, schedule a complimentary consultation with a business writing expert to help your team write better at work.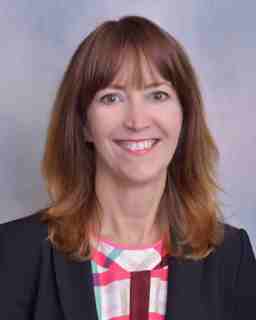 About the author
Mary Cullen
Mary founded Instructional Solutions in 1998, and is an internationally recognized business writing trainer and executive writing coach with two decades of experience helping thousands of individuals and businesses master the strategic skill of business writing. She excels at designing customized business writing training programs to maximize productivity, advance business objectives, and convey complex information. She holds a B.A. in English from the University of Rhode Island, an M.A. in English Literature from Boston College, and a C.A.G.S. in Composition and Rhetoric from the University of New Hampshire.