Instructional Solutions celebrated ten years in business last month.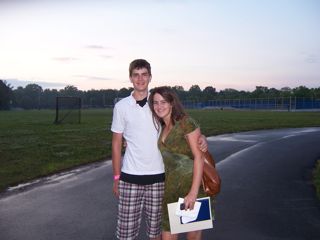 2008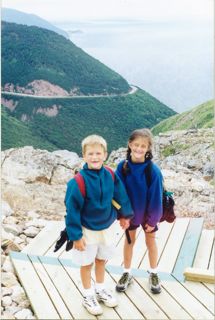 1998
Across these past ten years, so many changes occurred:
–Writing standards and online technologies have evolved in ways I couldn't imagine ten years ago.
–My children grew tall and strong and principled. (And, a special thanks goes to them, pictured above then and now. I don't know if I would have found the courage to start a business, without them as motivation.)
–I worked with smart, interesting people.
–Businesses and careers prospered, because business writers were able to effectively use their writing to advance business objectives.
Thanks to all of you, our wonderful clients, for ten amazing years in business. My hope is the next ten years are equally filled with wonder, learning, prosperity and happiness for all of us.
As thanks, I'd like to share the top ten lessons I've learned these past ten years helping business people write better and more productively:
1. Our clients' careers are tied to their ability to harness their business writing to drive business. I've seen people promoted fast, lose jobs, cost their company hundreds of thousands of dollars in a contract error, engage a customer and bolster a deflated colleague, all due to their writing. Writing is the means that moves business.
2. I have not met one business person who did not possess sufficient analytical and communication skills to learn to competently manage his or her business writing by honing innate skills through business writing courses, attention, and practice.
3. Grammar is important in your business writing. Content is very, very important.
4. It is problematic to have grammar errors in your writing, and if you do, it reflects poorly on you and is embarrassing and unprofessional. But, most often, the "cost" is brief and all yours. If you have content errors that cause multiple readers to waste time, or worse, advance a project in the wrong direction, the cost to your organization is exponential.
5. Business writing and information is in a constant state of evolution, and many business writers are either unaware or worry that they are just a bit behind that curve.
6. Not using an RSS feed to organize your web content, for example, when you see others doing so? Concerned your proposal form is out of date? Take a writing class, read good blogs or newsletters to learn and stay current. Everyone is always learning.
7. Many very competent business writers do not remember obscure grammar rules, and cannot define an objective personal pronoun or a pluperfect verb tense, for example. They silently believe other strong business writers do remember exacting grammar rules from grade school.
8. To write successfully in business, it doesn't matter if you can quote the grammar rule that proves your sentence is correct; what matters is that your sentence is correct. By the time we are six years old, we have absorbed the essentials of our language construction, and this is honed throughout our education. So, you may recognize a sentence to be correct, but perhaps can't explain why. That's ok. When grammar errors crop up in your writing, a systematic process of correction will eliminate them. Identify the errors you make, relearn the relevant rules, and pay attention when editing to correct these errors until correct use is habit.
9. Your natural writer's voice should shine through in your writing. Don't hide behind business-speak.
10. There is a current vogue for smirky, snarky writer's voice right now, particularly in corporate blogs and marketing. Snark makes a splash, but in the long run authentic, engaged, warm writing wins the reader – and the contract, project, customer, sale and long-term relationship.
Ready to commit to improving your business writing?