Here is a fun question from a reader: My wife and I each own a Blackberry. If we place them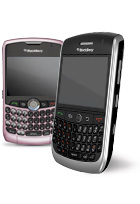 together in Blackberry harmony on our table, do they become Blackberries or Blackberrys, in plural form? In other words, which is correct:
*"The Blackberries are on the table."
Or
*"The Blackberrys are on the table."
ANSWER:
Most words ending in "y" become plural by adding "ies." However, this rule does not apply to family names. For example, the plural of Kennedy is Kennedys, not Kennedies.
Since the term "Blackberry" in this context refers far more to a brand name than a piece of fruit, you should follow the form that makes a family name plural. Therefore, the correct pluralization of the Blackberry phone is Blackberrys.
Update: AP Stylebook has now confirmed the plural of Blackberry is Blackberrys.
Correct Your Business Grammar Challenges in this webinar.