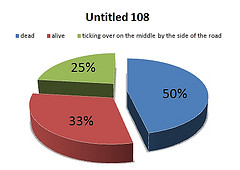 The BBC recently published a wonderful article examining the rise in the impossible declaration of giving more than 100% effort.
But hang on a minute. Isn't 100% meant to be the limit, as far as you can go?
There once was a time when 100% really meant something. That was the top figure you could commit, or the maximum you were allowed for a mortgage, 100% of your house's value.
But then came linguistic – as well as mortgage – inflation.
100% effort means full capacity, and is commendable. Exaggerating commitment to 110%, 200%, 500% makes no sense, and is meaningless jargon that should be avoided in business writing.
Read the full article BBC article here.
Hone Business Writing Clarity in This Course: Effective Business Writing Techniques