David Meerman Scott has just released his latest research on the top gobbledygook words and phrases (also called jargon) overused in press releases in 2008: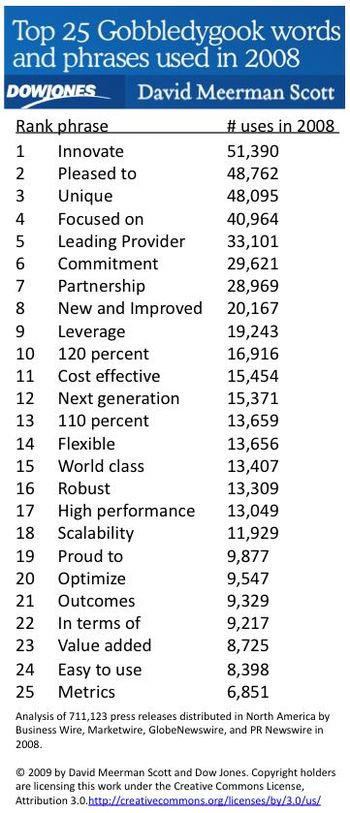 These words are so overused, they have become meaningless. The descriptor "unique" is actually commonplace, when it's used in 48,094 other press releases.
You will find David's research and full article here.
Master Business Writing Clarity in This Course: Effective Business Writing Techniques