Here are funny jargon examples. I hope you enjoy this illustrative chuckle for some Friday fun.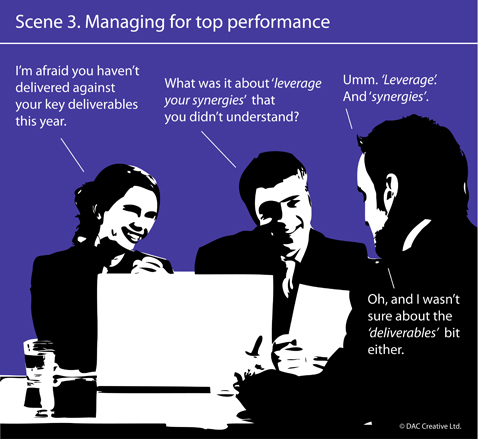 One of my favorite quotes about jargon is "Jargon is insecurity," from the book Rework by 37Signals CEO Jason Fried. Too often, business writers parrot the latest jargon buzzword, to fit in.
Instead, use accurate, precise words to truly shine, by revealing your own clear thinking, not everyone else's jargon.
More Jargon Examples
If you'd like to see more of these cartoons, visit the the blog of Communications Agency Doris and Bertie. Thanks to Clare Lynch at Good Copy, Bad Copy for allowing me to share these cartoons with our readers!