I addressed the business grammar question, Blackberry Device: Is Plural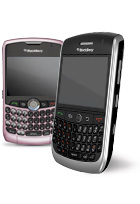 Blackberrys or Blackberries? in January, 2009, and that article continues to receive much search query traffic, so it seems to be a continuing question.
Update: The AP Stylebook has now officially published their recommendation for the plural form of this popular smartphone:
BlackBerry, BlackBerrys A popular device that combines mobile email and a cellphone. Manufactured by Research in Motion Ltd., whose name is commonly abbreviated RIM on second reference.
Therefore, a correct plural form example is: "The Blackberrys are on the table," NOT "The Blackberries are on the table."
There was some disagreement from grammarians on this previously, but following the AP Stylebook is always best practice. I agree fully with the AP Stylebook plural form.
Learn more in these business writing courses: