We have worked with many insurance clients over the years. By far, claims is the area most in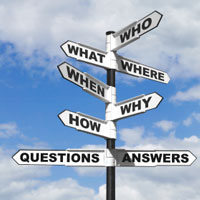 need of business writing training. All areas of insurance can benefit from strong writing, but for claims, clear and correct writing is mission-critical.
Most claims staff write more each week than most professional writers and yet many haven't had any training in writing since college. Additionally, claims documents are discoverable in a lawsuit and are often the primary contact with customers.
The single best opportunity to improve customer satisfaction, decrease lawsuits, and improve employee productivity for insurance companies is to improve claim letters.
Most Common Insurance Claim Letter Writing Errors
Punctuation and grammar issues, especially commas, apostrophes, and hyphens


Grammar errors of run-on sentences, sentence fragments, and pronouns


Vague, unspecific content


Off-puting tonal issues, with phrasings such as "we are unable to do this" as opposed to "if you do this we will be able to help you"


Old-fashioned phrases: "as per," "pursuant to," "enclosed please find," "call the undersigned"


Wordiness
The Problem with Claim Letter Templates
1) The templates that claims professionals lean upon are often very out of date.
Solution: At least once a year, be certain your department conducts a full template audit. Update them with current practices, links or forms, and ensure language is engaging, interesting and correct. Contact us for assistance with this audit, and to create new templates that work.
2) Understand that templates are only a starting point.
Solution: Templates are not meant to be the final document that goes out to the client. The claims professional must modify the template to include relevant content for that client and situation. Additionally, it must be proofread carefully before sending because more typos occur in templates than originally written documents. Claims professionals are so familiar with them that it's easy for the eye to overlook a typo.
3) Consider a department or company style guide.
Solution: A 20-30 page style guide answers those questions within the framework of the corporate culture and within a particular claims department. Instead of wasting time debating if a sentence should include a serial comma, the employee can simply check the style guide. This increases productivity and ensures better consistency. That goes a long way to solving a company's writing problems. You may download a free style guide template here.
Customized Business Writing Training for Insurance
Let us shape a customized business writing course - online or onsite - based on our years of working with top insurance companies. Hone your company's claim letters and create templates that work, and enjoy improved productivity and customer relations.