How to Draft a Proposal: Match Content to RFP
In my previous article, How to Draft a Proposal: Title and Planning, I discussed how important it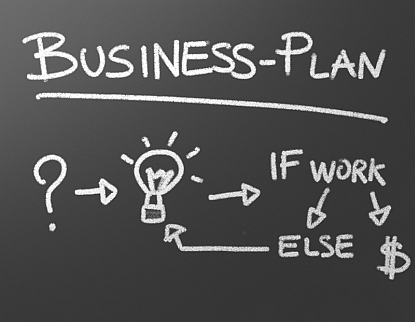 is to choose an accurate and evocative title for your proposal and to have a strategic plan for writing. In this article, I will highlight the core focus of your proposal: the client. Many times, clients will send out a request for proposal (RFP, for short) to a number of potential vendors to weigh the benefits of working with each one. Even if you are not working with an RFP, all proposals must be shaped on client needs and client perspective, so be sure you ask your client many questions:
What is the main problem your potential client needs to solve, or opportunity? (most important)
What impact and/or benefit will solving this problem or implementing this opportunity have on the client's business?
Who is the project lead person?
What is timeline?
What is budget?
What steps have they already taken to address this problem or opportunity?
What is working and not working for them?
At this point, how do they envision a solution?
Ask as many questions as you can before you begin drafting your proposal, so you have a clear understanding of the client's needs and perspectives, so you can best frame your proposal.
Most often, the client RFP contains answers to these core questions. If not, ask more questions to ensure that your proposal will win their heart and knock out the competition.
Matching Proposal Content to RFP
When a client sends you an RFP, they are probably looking for a specific proposal. In our previous example of Uptown Cake Bakery's website development, which I used in the previous article in this series, we can look at the needs this company might have in a website development proposal.
The bakery's RFP will probably be a simple rundown of the company's needs, a desired timeline for launching their new website, and the available budget for the project. Let's imagine that Uptown Cake Bakery needs a new website to attract new customers and showcase their goodies. Since they have a big anniversary party coming up in three months, they would like to have the site done in less than 90 days. Since the folks at Uptown Cake Bakery are more skilled and interested in baking delicious desserts than website code, we know they likely won't want to manage their own website. Therefore, their RFP will likely include not only the specifics and price of creating a website, but also the benefits and pricing for maintaining their website for them.
If there is no mention of website maintenance in the RFP, ask your client if he or she wants this included in your proposal, if your expertise suggests a real client benefit. Do not include additional services without first discussing with the client if they want this included in your proposal. It muddies the water, can delay decisions, and in a formal RFP situation can exclude you fully from consideration because you did not match the RFP. You can always suggest a second project of website maintenance, after winning the business the client has already identified as a priority.
The proposal should answer all of the questions that your client could potentially have. By following the format of the RFP, you can explain to the bakery how their needs will be met, identify your timeline, and propose a budget for the project. Take this opportunity to explain how a new and improved website can boost sales, explain your company's process of developing a website, and show with real numbers what the cost will be (and since you know the budget, you could even propose a cost that's slightly lower to sweeten the deal). By answering your client's questions directly, you are able to establish a working relationship and build trust.
Keep the Proposal Short and Sweet
Most proposals have an "About Us" section, where companies often excessively tout themselves. In truth, this area is often skimmed until a client has narrowed potential vendors to a select few. Highlight your company information that best matches your client. For our example of Uptown Cake Bakery, this section would include a brief history of our web development company to establish credibility, a list of comparable clients, and information about the designers and their credentials. If you can link to an online portfolio or case study or client references, this is the place. Links allow you to keep the proposal short, while providing wider background relevant to different readers.
The "About Us" page needs to be short and compelling—only highlighting the most crucial aspects of your company. As with the entire proposal, you should keep it as short and sweet as possible. Instead of cramming full history about your company in this section, try to get the important points across that will prove to your client you will meet their key requirements, such as demonstrating you consistently meet timelines and budgets in your work, or design sites that are both attractive and coded well.
As you plan and draft the proposal for the client, be sure they understand your process and what you can do for them. You also need to keep in mind that full focus is on the client, not you.
More Information
Proposals are the sales lifeblood of most companies. Learning everything about how to draft a proposal in our Proposal Writing Training.

This article is first in a series of articles providing essential tips for writing business proposals, publishing through summer. Subscribe to this blog to receive the full series as it publishes.

How to Draft a Proposal: Title and Planning
How to Draft a Proposal: Match Content to RFP
How to Draft a Proposal: Specific Deliverables
How to Draft a Proposal: Format for Scan
How to Draft a Proposal: Specific Numbers
How to Draft a Proposal: Polish and Ask for Business
Ready to Master Proposal Writing?
Learn to master all elements of proposals that close more business, receive feedback on your writing, and coaching for one of your proposals in our Proposal Writing Course.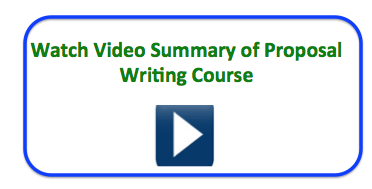 Or, download our free guide on How to Write a Proposal.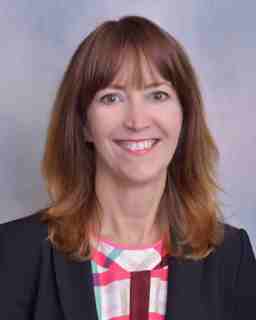 About the author
Mary Cullen
Mary founded Instructional Solutions in 1998, and is an internationally recognized business writing trainer and executive writing coach with two decades of experience helping thousands of individuals and businesses master the strategic skill of business writing. She excels at designing customized business writing training programs to maximize productivity, advance business objectives, and convey complex information. She holds a B.A. in English from the University of Rhode Island, an M.A. in English Literature from Boston College, and a C.A.G.S. in Composition and Rhetoric from the University of New Hampshire.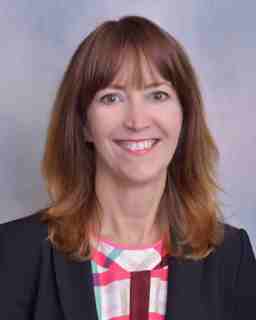 Mary Cullen
Tue, Jul 10, 2012