In my previous article in the series, How to Draft a Proposal, I discussed the importance of clarifying deliverables in a proposal. In this article, I want to focus on the importance of proposal format to help your reader understand your propositions and value.
Even in a requested document, such as a proposal or RFP, know that all business readers skim. Format enhancements make a document quickly absorbable. Use format to guide your readers to the areas you want to highlight.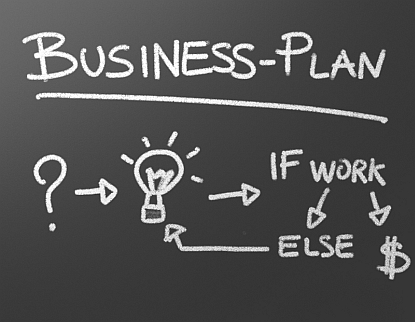 Proposal Format Tools
The key format tools in a proposal are:
Headings
Subheadings
White space
Bullet points and numbered lists
Color
Single sentence paragraphs
Each of these format tools can make your proposal standout from competitors. These crucial formatting techniques are simple to insert and help you drive your main point across: that you care about the client by presenting information in an easy to understand, honest format.
Formatting the proposal will also allow your client to find the important information quickly and easily. Be certain that the content emphasized by your format is the content you want highlighted!
Let's think back to our example of Uptown Cake Bakery and the proposal "Icing on the Cake: A Website Proposal for Uptown Cake Bakery." Our example proposal would use a heading and bullet points to show the key elements your company suggests for their website, such as a blog, banners, a portfolio, and a contact page. Notice how much more impact this information has when formatted in a heading and bullet list, as opposed to the previous sentence:
Included in Uptown Bakery's website development project:
Blog, integrated with your site
Banners
Portfolio highlighting your work
Contact page
After having introduced the type of elements you will include in the website with the format oomph of a clear heading and bullet points, shift to narrative to explain each of the elements represented by a bullet point in detail. Alternatively, you could use sub-bullets, further indented, if the clarifying information is very brief.
The narrative on the blog would explain what would be included, such as access to the blogging software and a description of the blog title, theme, and categories.
Banners should be clearly summarized and illustrated. For example, because we are a business writing training company, we use these banner statements with corresponding images on our site: Profit through Effective Writing, Train any time, place, or pace, and Write as if your career depends on it. It does. Provide examples of banners in your proposal, but no need to share the exact phrasings here. Don't give your creative work away for free.
The portfolio would explain what each page would contain and where on the site it would be located. Each page title would include its own heading in the proposal. Including a mock up blueprint of the website would also be a great visual to add to the proposal. Through the mockup blueprint, color and aesthetic details can be added, which would allow the bakery to know what kinds of visual details will be incorporated into their website.
Explain what you will include in the contact page, and how this benefits Uptown Bakery.
Use format in this section to highlight the key elements you are suggested with a heading and bullet lists, and then explain them further in supplemental narrative. This allows easy skim for overview, and an easy dive for readers into more detail, if desired.
Proposal Format for RFP Questions
In many cases, RFPs will include specific questions and concerns that need to be answered in your proposal. When you answer the specific questions and concerns, you should highlight your responses with enhanced format elements. This is another place that bullet points are useful. Using bold or italics can also further emphasize, but be careful not to use too many visual elements of bold, italics, and color or reader eyes will have too many focus points and nothing will be emphatic. You also need to answer these questions and concerns in the order that they appear on the RFP.
Because questions responses are so critical in a proposal, I recommend using a sidebar set off emphasis that specifically answers an RFP or client question. Name it. Call it "Question Response" because your reader is looking specifically for this information.
The overall goal is plenty of white space and judicious use of emphatic devices.
The Persuasive Power of a Single Sentence in Proposal Format
A powerful, yet often overlooked, format enhancement in proposals is a single sentence paragraph. (Just like this one.)
Forget what your high school grammar teacher said. Grammatically, it is perfectly acceptable to have only one sentence in a paragraph, and this is a powerful persuasive rhetorical strategy. A single sentence paragraph has staccato punch. Visually, it pops. Therefore, use a single sentence paragraph when you want to highlight a key benefit.
Each company should adopt their own proposal format style for branding and consistency, and decide which tool is best to present your proposal to clients. Most often MS Word and PowerPoint are chosen tools.
Ready to Master Proposal Writing?
Learn to master all elements of proposals that close more business, and receive feedback on your writing and coaching for one of your proposals in our Proposal Writing Course.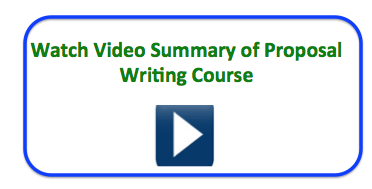 Or, download our free guide on How to Write a Proposal.