Note: This article is last in a series providing essential tips for writing business proposals, which published Summer, 2012.
How to Draft a Proposal: Title and Planning
How to Draft a Proposal: Match Content to RFP
How to Draft a Proposal: Specific Deliverables
How to Draft a Proposal: Format for Scan
How to Draft a Proposal: Specific Numbers
How to Draft a Proposal: Polish and Ask for Business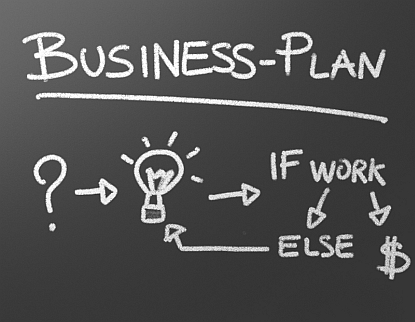 If you have followed previous article steps, you now have a draft that is based on your potential client's needs, contains relevant content, and clearly spells out money and deliverables. Now it's time to edit and polish the draft and ask for business. Remember: all of these previous steps must happen before you start editing your proposal. No amount of editing will enhance a proposal that lacks focus, appropriate content, or unclear costs or deliverables. As my favorite writing profession used to say, editing a poorly constructed document is just "polishing a turd."
This last editing step crafts a well organized proposal draft into a polished document, ready to present. These are things that can sometimes be overlooked, but they can make or break a proposal.
Polish Your Proposal Draft
Sometimes our eyes glance over things. We miss words or small spelling errors. Some words look like other words and we just adjust our eyes to read it the way we intended it to be. Because you are so very familiar with the content in your proposal, the odds of overlooking an error are much higher. This is the "love is blind" problem of editing a document you've written with real care and know well.
When you are done writing the proposal, proofread it. Then, proofread it again.
The most efficient process for editing a proposal follows three steps:
Verify content. Does the reader you identified have all of the information he or she needs to decide if your company is best for the project? Is there any information that is not needed?
Verify format. All business readers skim. Make sure you format your proposal so it's easy to absorb. Use headings, indents, bulleted lists, and a table of contents.
Now focus on language. Cut all extraneous words. Choose clear verbs. Eliminate passive voice. Correct any grammar errors.
If your proposal has grammar errors, they can diminish your credibility and make you look sloppy—two things you don't want to happen.
Proofread these three elements of content, format, and language sequentially. Ask someone else to proofread your proposal. A fresh pair of eyes will find those little mistakes you will miss due to familiarity. In our example of Uptown Cake Bakery, you wouldn't want to misspell bakery with "backery' or accidently include a comma where one is not needed. Grammatical errors happen all the time, but hunting and correcting them will make you look more credible and will encourage a trusting relationship with your client.
INC. Magazine stated, "Companies lose business every day because they submit proposals that contain grammatical, spelling, or punctuation errors." You can avoid being one of those companies by proofreading your proposal draft thoroughly and methodically.
Ask for Business
You need to ask for the business directly at each step. Consider your potential client's needs and how you can meet them. The heart of the proposal should be about how your company can best help the client. Be sure this is evident in every section.
Decide how you will transmit your proposal. The most common proposal transmission is an email with the proposal attached. You may also deliver the proposal in person. Regardless of the delivery vehicle, ask for the business. Summarize, tightly, how your company best solves the client's problem. Ask for the opportunity to work with them. So often, we spend so much time writing the proposal that we forget this all-important step.
Ready to Master Proposal Writing?
Learn to master all elements of proposals that close more business, receive feedback on your writing, and coaching for one of your proposals in our Proposal Writing Course.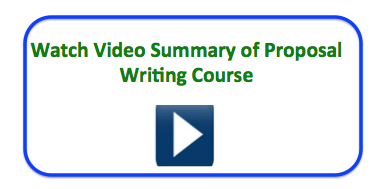 http://www.instructionalsolutions.com/proposal-writing-course/demo
Or, download our free guide on How to Write a Proposal.