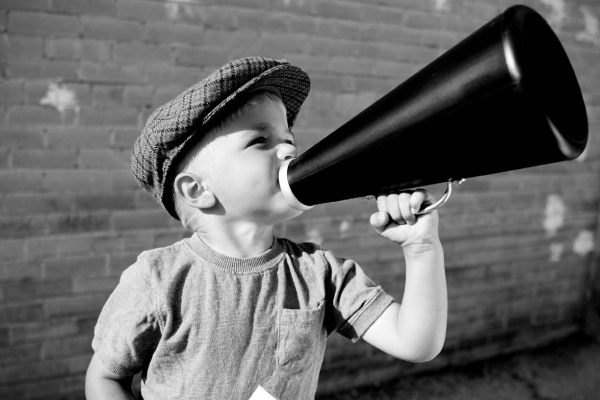 This edition of Business Writing Headlines contains:
Don't Use Exclamation Points (especially more than one)!!
Zombie Nouns Kill Clarity
Text Mining the Words Used at the National Conventions
Ten Rules to Reverse the Email Spiral. Sign the Charter.
AP Compiles US Election Style Guide
Business Writing Style
1. Don't Use Exclamation Points (Men with Pens)
Exclamation Points are the fastest route to making yourself sound like a bubble-headed cheerleader instead of the credible professional you are.
2. Zombie Nouns (NY Times)
"Zombie nouns" cannibalize active verbs, suck the lifeblood from adjectives and substitute abstract entities for human beings. They are rampant in business writing.
3. Words Used at the National Conventions (Flowing Data)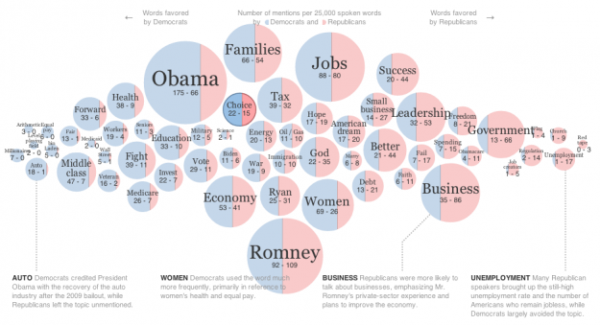 Each bubble represents a word, and the bigger the bubble the more often it was used. The blue and red split compares word usage of Democrats and Republicans, respectively, and bubbles are arranged horizontally left to right, from words favored by Democrats to those favored by Republicans. For example, "forward" is far to the left, and "fail" is far to the right.
This is an example of text mining. Text mining can be very useful to verify if the focus of a report or web site is on point, too.
Business Email Writing
4. Ten Rules to Reverse the Email Spiral (This site has now been archived)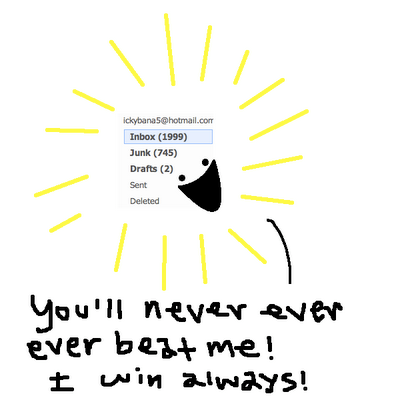 We're drowning in email. And the many hours we spend on it are generating ever more work for our friends and colleagues. We can reverse this spiral only by mutual agreement. Hence this Charter.

Business Writing Etiquette
5. AP Compiles US Elections Style Guide (Associated Press)
Wondering what some arcane election terms mean, or how to correctly punctuate them? This AP style guide list will answer your questions.
If you enjoyed this post, please share it and let us know your comments. Subscribe to this blog if you'd like to receive more information to help you write better at work.