This edition of Business Writing Headlines focuses on style:
Choose the Right Fonts
Why I Won't Hire People with Bad Grammar
8 Words to Avoid When Selling

1. 3 Rules When Selecting Fonts (Rapid eLearning Blog)
The wonderful Rapid eLearning Blog has an illustrated guide on choosing the best fonts. It's written for eLearning, but applies equally for any marketing documents or sales documents you need to create. I love the summary of why fonts matter:
Are the fonts you select equivalent to your older uncle's leisure suit? Sure, it's clothing. But is it what you want to be seen in?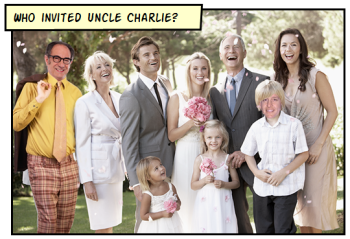 2. Why I Won't Hire People with Bad Grammar. Here's Why. (Harvard Business Review)
Notice how the focus in this article is really on both business writing style and grammar. Even programmers need to communicate in a way that makes sense to human beings, not just computers. That is both a grammar and style issue:
Good grammar makes good business sense — and not just when it comes to hiring writers. Writing isn't in the official job description of most people in our office. Still, we give our grammar test to everybody, including our salespeople, our operations staff, and our programmers.
On the face of it, my zero tolerance approach to grammar errors might seem a little unfair. After all, grammar has nothing to do with job performance, or creativity, or intelligence, right?
Wrong. If it takes someone more than 20 years to notice how to properly use "it's," then that's not a learning curve I'm comfortable with. So, even in this hyper-competitive market, I will pass on a great programmer who cannot write.
Grammar signifies more than just a person's ability to remember high school English. I've found that people who make fewer mistakes on a grammar test also make fewer mistakes when they are doing something completely unrelated to writing — like stocking shelves or labeling parts.
In the same vein, programmers who pay attention to how they construct written language also tend to pay a lot more attention to how they code. You see, at its core, code is prose. Great programmers are more than just code monkeys; according to Stanford programming legend Donald Knuth they are "essayists who work with traditional aesthetic and literary forms." The point: programming should be easily understood by real human beings — not just computers.
3. Eight Words to Avoid When Selling (Inc.)
I agree that the words exciting, innovative, discount, honestly, opportunity and others listed in this article would likely kill a sale, or at least any real connection with your reader. Here is the list of top current business jargon to avoid.