There are many different kinds of business writing, from reports and business letters and emails to proposals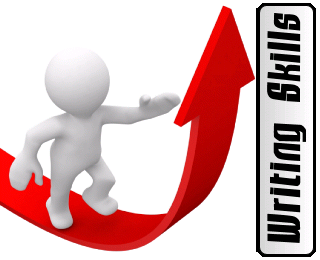 and even comments on social media. You could write a slogan for a business or come up with a simple business card. There are many types of writing that are important in business.
If you want to make a good impression on customers, business partners and anyone else who comes into contact with your company, you need to be good at business writing. There is no way around it - you must be able to communicate the knowledge in your head into written business documents. If you can't do this with skill and ease, your career will suffer. Whether you're an entrepreneur, a manager, or an administrative assistant, a business writing course is going to be invaluable to you. It can help you move up the ranks of a company or attract more sales, depending on your business objective. Here are just a few of the aspects about good business writing you can expect to learn:
Formatting. It's surprising how many people have never learned the correct way to format a business letter. Where do you put your own name and address? What about the name and address of the person you're sending it to? How about the date? Do you include a subject line? How do you begin and end the letter? These are things you will learn in a business writing course. And this applies to all other forms of business writing too. Emails may be more casual than letters but if you want to be professional, you'll need to format these correctly too. (In fact, if you don't format an email well, the odds are it won't be read. All business people are overloaded with email so you have to use clean format to cut through that overload.) The same goes for proposals or reports.


Writing Well. What are the elements of good writing? First of all, you need to have impeccable spelling and grammar skills. Secondly, you need to write in an accessible way so that your audience will understand what you're talking about. If you're writing to a specialist, it's ok to use industry-specific jargon. But if you're writing to a layperson, you'll need to make sure that your writing is simple and easy to understand. You should also make it a point to be as clear and brief as possible. As Joseph Pulitzer once said, "Put it before them briefly so they will read it, clearly so they will appreciate it, picturesquely so they will remember it and, above all, accurately so they will be guided by its light."


Organizing Information. Nearly all professionals need to gather information constantly. And, they need to take that information and figure out what is relevant and what is less significant. Each time you write any document, you need to vet information. You also need to present only the information that is relevant to the reader. Additionally, you need to sequence it meaningfully for the reader.
Invest in your career by taking a business writing course. You don't want to rely on others to edit your writing, or worse, underappreciate your value to your company because your written documents don't reflect your full business knowledge and contributions.