Note: this is first in a series of articles about current issues to consider when writing business email. Subscribe to this blog to receive the full series.
Business email signatures may be the best-kept secret in the marketing world. They are extremely useful, yet often overlooked, in segmenting sales materials to prospective clients.
Earl Honeycutt, professor of marketing and director of the Chandler Family Professional Sales Center in the Martha and Spencer Love School of Business at Elon University, states that few companies take advantage of this advertising opportunity. His research shows that targeted business email signatures increase sales because they reach many thousands of potential customers who are especially valuable since they have already expressed an interest in your product or services.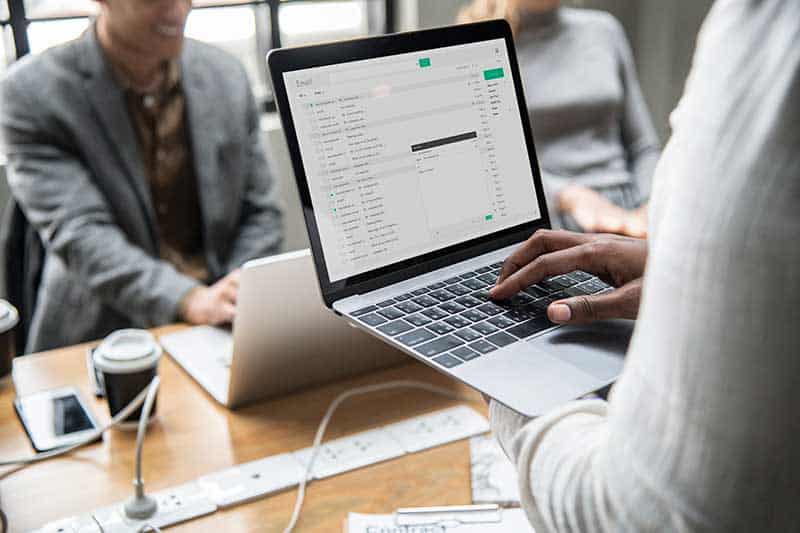 Business Email Signatures Advantages:
* They offer opportunity for a targeted response to an inquiry
* They are free
* They are easily customized
* They are part of an expected response, so far less likely to be tuned out
Professor Honeycutt and Virginia Tech professor Vince Magnini researched the way hotels use email signatures to communicate the amenities of their properties. They sent 1200 emails to various hotels requesting information on food services and facilities.
The response: only generic signatures, or none, were appended to the email responses they received.
Their research findings were published in the Cornell Hospitality Quarterly in the article "Sig Files: A Means to Strategically Enhance a Brand's Position."
Lessons from this study:
1) Target your business email signatures to your audience:
Do not use a generic business email signature for your entire organization. Make sure it reflects the reader's interest and particular query. For example, a response to a golf vacation inquiry should include an email signature that reflects golf amenities, not bridal services.
Make sure the links lead to the appropriate area of your website (not the home page), where the reader will find more relevant information, such as photos of the golf course, course information, and easy call-to-action information to purchase – in this case, a reservation form.
BEST BUSINESS EMAIL SIGNATURES PRACTICE TIP:
Create 10 or so signatures that cover most of your services. Make sure each links to relevant information and an opportunity to buy. With these created, it's quick and simple to match and append the appropriate signature to the inquiry.
2) Present upsell opportunities related to the inquiry:
If a potential client sends you an inquiry for your bridal vacations, a business email signature that highlights spa discounts would likely enhance the bridal sale and provide additional spa services sale opportunities. Keep the upsell opportunities linked to the original inquiry.
3) Keep content relevant and current:
Read and understand the message being received from the client. Honeycutt says one of the worst things a business can do is to send back a message with an email signature that is unrelated to the initial email of the potential client.
While conducting their research, Honeycutt said they received a few emails with signatures in a different language. "It's such a waste," he says. "They're missing a valuable opportunity to get a message back to the client."
4) Present the email message in the most accurate, professional way possible. No matter how strong an email signature is, it cannot compensate for a sloppy or inaccurate email message. Do not exaggerate statements made in email signatures.
5) Enact a policy or set of standards across a company so they consistently and accurately reflect the brand and message.
"Creating targeted business email signatures to close more sales is a huge missed business opportunity. It's easy, it's cheap," says Honeycutt.
"You're not having to pay for this email message and when done correctly it can pull the customer in."
Would you like a review of your business email, including signatures, time management, and crafting messages that work? Consider our Email Course.