Style guides do not even agree on the proper spelling of email training. This illustrates the challenges of shaping the various and evolving email practice standards that should be covered in email training. (Or, is it e-mail training?)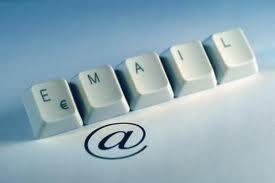 Email Training vs. E-mail Training
Let's look at best spelling first. There is disagreement across style guides, so you need to make an informed style decision and stay consistent with one spelling. I recommend you use email, not e-mail. Here's why:
The Associated Press Stylebook changed their recommended spelling from e-mail to email last year. The AP Stylebook is the most recommended style guide for publications, so following this guide makes good sense.
The AP Stylebook based their style change on "bowing to current changes."
Yes, The New York Times, and the Microsoft Style Guide have opted to stay with e-mail.
Because there is conflict across style guides, you need to choose one spelling and stick with it. Email is more current than e-mail, is easier to type, and is more commonly used.
This same dilemma points to a larger problem with business email writing, and especially to us as a business writing training company: what current content should be covered in our email training? Standards in email change so fast.
Technology is a weird thing: it brings you great gifts with one hand and stabs you in the back with another.
~ C.P Snow, English Novelist and Physicist
We all now know NOT TO USE CAPITAL LETTERS IN EMAIL or you will be shouting at your reader. However, did you also know that capitalized headlines are one of the best techniques for helping your reader cut through information overload? (It is best to capitalize headings - only in email - in case the heading formatting is lost in transmission. Visually, capitalized headings pop more, too.)
The How-to Guide for Business Email Writing
To help sort these changing standards, I will be publishing an upcoming series of articles that highlight current evolutions in business email writing best practices, based on updates in our
email course
. Topics planned, based on client questions and course updates:
Update on salutations: Dear, Hi, or even Hey?
Business email signatures: what not to include and how to use signatures for marketing
Why you should never use "Sent from my iPhone" as your default mobile signature
Most important business email productivity tip
Ideal paragraph length, with varying recipient screen sizes, so your readers understand your point
Crafting email to a mobile reader
Using current format to enhance your message
Crafting conclusions in business email to elicit the response you want
I hope this series helps you feel confident your business email is skilled and current and carrying information better.
Are there any other business email topics you would like addressed in this series? Subscribe to this blog to receive the series.
If you are ready to master business email now, review this email course.