Newsletter - January 2022 Managing Email Volume
Writing for Business Newsletter
Expert tips and strategies to enhance your writing at work
January 2022 Issue

As you're settling into 2022, at the office or working from your kitchen table once again, you may already be feeling overwhelmed by your inbox.
If your inbox feels a bit cluttered, you've let messages pile up, or you just haven't found an effective email strategy that works for you, it's likely affecting your overall business writing more than you realize. Unrelenting email impedes our ability to think critically. Critical thinking, reflection, and planning are the foundation of good business writing.
This video from our instructor Elisabeth O'Quinn provides specific tips to manage email volume, based on research and our recommendations, to ensure that you manage email instead of it managing you: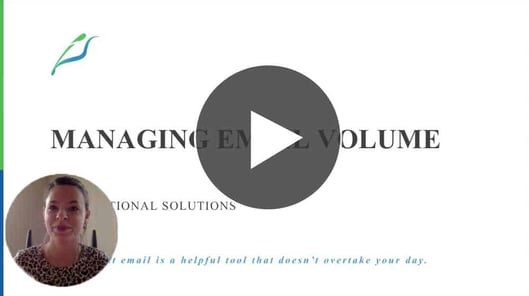 Error Hunt: Can you spot the error?
Five year-olds looked overjoyed on the first day of preschool, but disillusionment soon set in.

Can you spot the error? If not, learn how to correct the mistake here.
Our Most Recent Articles
Are you really writing as effectively and efficiently as you could be? We can help you break down your writing to find gaps and strengths in skills at any level to help you become a better writer. Read more >>


Recognizing the immense number of document types but understanding their shared goals is a crucial skill that usually goes unaddressed and unnoticed for many business writers. Read more >>


Instructional Solutions helps groups and individuals at every level master the critical skill of business writing.