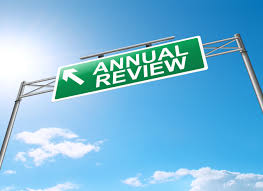 THEY'RE REQUIRED, SO SHINE
It's that time of year. While a performance appraisal really can be an opportunity to shine, many professionals dread writing them. It is very hard to judge our own performance, yet managers need and require this input.
This article will explain how to write a performance appraisal that will get you promoted and also how to help employees better summarize their work performance.
Many companies use simple templates, with limited space, to gather performance appraisals. If this is the case in your company, ask for more information from your direct reports or share more information in a separate document about your own work performance. This will help employees and managers focus on goals, articulate specific achievements, and provide the information to communicate your team's progress to senior management.