Let's discuss your team's actual work documents so you can learn specific improvement options. We will:
Review and discuss actual documents your team wrote.
Determine current skill gaps and strengths.
Identify the most streamlined and effective enhancement opportunities, including free resources.
To schedule your assessment, submit the form to the right. Once you submit this form, a page will launch and you can schedule our discussion directly on my calendar.
About Mary Cullen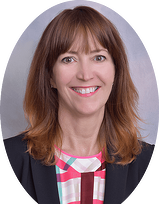 I founded Instructional Solutions in 1998 and have two decades of experience helping thousands of individuals and businesses master the strategic skill of business writing. I've worked with many companies to help their employees write better at work, including Boeing, DuPont, Ernst & Young, FedEx, Liberty Mutual, Shell, the US Army, and USAA.
I've also coached senior executives from all business sectors to use their writing expertise as both a leadership and competitive tool.
My expertise is business writing, information flow across an enterprise, and business communication technologies. My blog, Business Writing Info, is read by more than 15,000 monthly readers from six continents, and was cited in The Wall Street Journal online and Business Week. Instructional Solutions' client newsletter, Writing for Business, reaches over 8000 subscribers each month.
I love talking about business writing and look forward to our discussion!
Best regards,
Mary Cullen