Billing and Course Access Procedures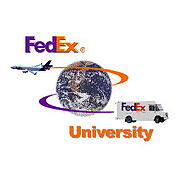 PAYMENT:
The course fee is $595. FedEx employees receive 20% discount, so FedEx employee fee is $476.Once you click the "Register" button on this registration form, a payment page will load. Pay by credit card and submit the expense for reimbursement. We accept Visa, MasterCard, American Express, and Discover.

COURSE ACCESS:
You will receive an email on the same day you make payment, with the subject line "Start Your Business Writing Training," which will contain your course access info, contact to your instructor and full details on your training.

You can find answers to frequently asked course questions here.

GROUP SCHEDULING:
If you wish to register a group of employees and receive a single invoice, or schedule group onsite training, please call our office at (609) 683-8100.


Testimonials
The course was an excellent opportunity to both learn and refresh business writing. As a non-native English speaker I was able to identify and correct common errors related to grammar, text structure and word choices. I found this training very useful!
- FedEx Sales Manager
This is an excellent course, very aligned with sales activities and requirements. Instructor feedback was detailed and informative.
- FedEx Sales Representative