(Issue 17: April, 2009) by
Mary Cullen
. Business writing is a significant part of every professional's work time. This issue explains steps you can take to write most efficiently, and how this translates to your value and cost savings in your organization. Also, you can calculate your business writing training ROI.
Based on our survey in our last 15 business writing training classes, managers spend 40% of their total work time on writing-related tasks.
Let's consider the cost implications for a typical work
unit of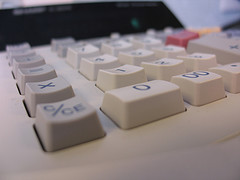 30 employees earning $60,000 per year, who write for 3.2 hours each day (40% of a 40-hour work week):
Cost Calculations of Writing in this Work Unit:
Employees' total annual salary expenses: $1,800,000.00
Percentage of employee time spent writing: 40.0%
Annual employees' writing costs: $720,000.00
Total annual employee writing hours: 23,040
Studies we have conducted for the past five years indicate a 30% reduction in writing time when an efficient business writing methodology is followed.
What are the savings implications
for these 30 employees, if they follow an efficient business writing process?
Company Would Save: $216,000.00
Potential Annual $ Savings per Employee: $7,200.00
Estimated Writing Hours Saved Annually: 6,912
Weekly writing savings: $4,500.00
What percentage of time do most efficient writers spend on key writing steps?
Planning - 50% (Training steps 1-4: Audience Focus, Generate Content, Categorize, Sequence)
Drafting - 20% (Training step 5)
Editing - 30% (Training step 6)
Each of us needs to demonstrate our value to our organization. If you have participated in a
business writing training
course with Instructional Solutions, and are continually honing your skills by reading this newsletter and checking our
business writing blog
for your individual questions, on average, you will spend 25% less time on your writing than another employee who has not trained to improve his or her business writing skills.
Download the ROI Calculator from the link below. I hope this tool helps you demonstrate the value your business writing skills bring to your organization, and both enhances and protects your career.
Learn to Write Better at Work in Less Time: Effective Business Writing Techniques