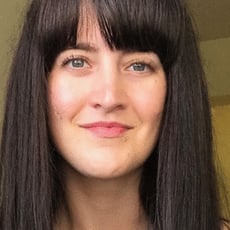 Grace supports Instructional Solutions' online courses and also works with individuals and groups from several multinational companies across Europe as a business writing coach.

She is bilingual in English and Spanish and has traveled extensively, providing a keen sensitivity to global writing. She has a background in corporate communication and management and successfully developed cross-functional writing and communication processes in a large corporate team, is a successful blogger, and has received rave reviews from her writing critiques and coaching support for our work with DuPont, Liberty Mutual, and many other groups.

She holds a B.A. in International Business and Communication from Elon University, has completed graduate studies in writing and communication at Universidad Pompeu Fabra in Barcelona, and completed an intensive professional ESL Education Course with Canterbury Consulting.

She enjoys yoga, travel, and dance. She splits her time between New York City and Madrid.