To truly improve your business writing skills, you need both course instruction and feedback on your actual writing.
We provide a holistic review of your writing. Editing feedback alone improves an individual document. Our feedback makes you a better writer.
With our award-winning instructor feedback, you will receive:
Objective feedback:

Does the document have a clear purpose and business objective?
Is the document based fully on reader perspective?
Does the reader have all the content needed (and none that is not needed) to achieve the business objective of the document?
Is this information categorized well, or is there any "information dumping?"
Is it sequenced well? Did it open with the business objective? Was a buffer needed for this reader or this situation?
Grammar review, corrections, and correction resources.
Does the format support quick understanding for your reader?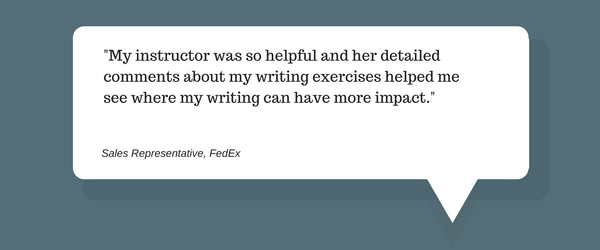 Subjective feedback:

Is your tone too blunt or too timid?
Are your word choices clear and strong?
Can you cut any unnecessary words?
Are there any grammar errors?
Your instructor will recommend resources and make corrections for you.
This provides both measurements and feedback so you can hone in on the writing issues that will most improve the impact of your business writing.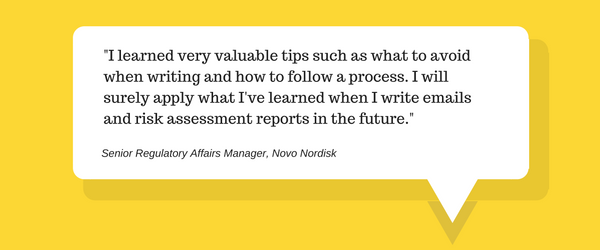 Fill out the form to the right to immediately receive an actual example of instructor feedback for an email exercise in our Effective Business Writing Techniques course.