Learn to use correct business grammar, consistent punctuation, and convey professionalism in your business writing.
This course is ideal for global teams comprised of non-native employees.
Identify errors in grammar and punctuation
Practice correcting grammar and punctuation
Emphasize consistency and professionalism
Eliminate bloated language
This course is broken down into three segments:
Process
When to focus on grammar and punctuation to save time and minimize errors.


Explanation and Practice
Clauses
Punctuation
Clarity Issues


Consistency
Consistent, professional content across all documents


Course Certificate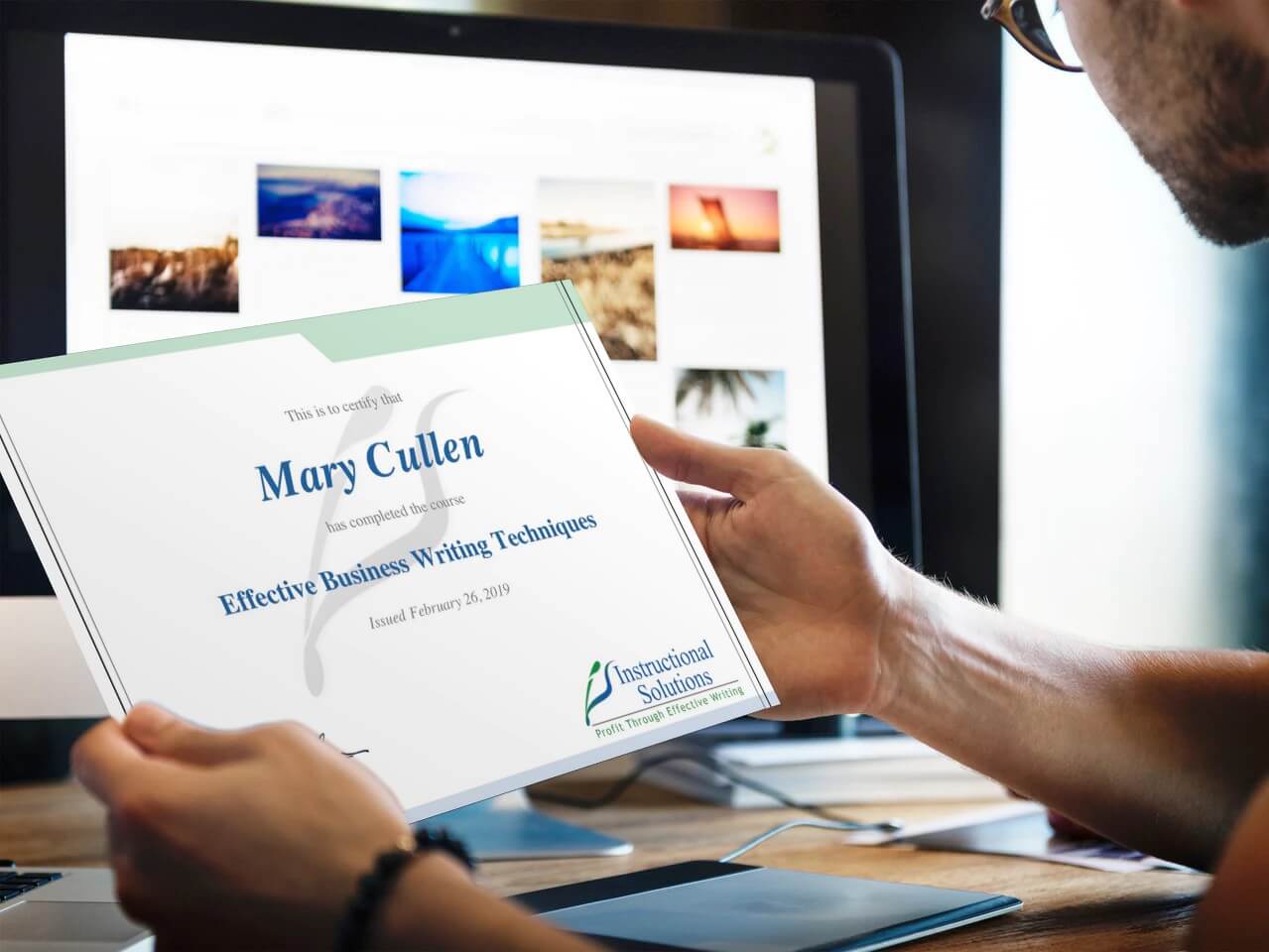 After completing the course, participants will earn a personalized certificate. You can display your certificate in the certification section of your LinkedIn profile, download to print, or mention in your résumé.
Course Outline
This is highly interactive training that achieves proven results. We will correct the most common general business grammar errors, and also identify and correct the particular errors presenting with your group.
Contact us to discuss how we can help your team write correct and consistent documents.
Here is a video excerpt from course materials explaining the correct use of articles. (Articles are a very common error for non-native business writers.)