Business Thank You Letter How To
Updated November, 2014
—Thanks to Leslie Harpold for this 6-step process, published in TMN, Oct.1, 2003. Leslie passed away in 2006. I've long admired her writing, and am sad to see it disappearing from the Internet, as her sites have not been renewed after her death. Leslie's directions on writing the perfect thank you letter are flawless, and I want to help keep her work published, so here is her essay. I made tiny tweaks to match her instructions to business use.
There is a six-point formula to the proper thank-you: Learn it, know it, memorize it – and it will never fail you.
Having trouble finding the right words to thank your client for the contract or your colleague for the assistance? Should you even bother? Oh, yes, you should.
Somewhere in between mom making us sit down with our Disney Stationary and shooting off an email, we've lost touch with the concept of simple thank you notes. Now that we're business professionals, sometimes an email just won't do, and more is expected than scratching out "Thanks for the help, you rock!"
Grandma might not say anything to you, but trust me: She and her friends are probably at this very moment sighing over how business people today just don't have manners.
As extra motivation, thank you notes improve the frequency and quality of the help and good will you receive. People like being appreciated, and if they feel you actually notice the nice things they do for you, they're more likely to give an encore performance.
Writing a thank you is easier than you remember. Buy good quality plain note cards or plain postcards (yes, postcards are perfectly acceptable), and correct postage. Avoid the pre-inscribed 'Thank you!' cards in loopy script, as there are times you'll want to write notes where that aesthetic feels wrong. Tip: Stay away from full-size sheets—note cards are best, as your message will be brief, and would look lost swimming around on a page that large. Use your printer to customize your plain paper with your name and address, for a more formal look, if you don't want to invest in personalized business stationary.
1. Greet the Giver
Dear David:
That's the easy part, but you'd be surprised how many people forget it. Dale Carnegie taught us people love to hear their own names and Direct Marketing is sure we also love to read them in ink. That's right, ink. Blue-black is always the number-one choice, but black will suffice in a pinch. Don't let a whimsical marker color be the most stunning part of your note: instead let the words sing without the amplification of rainbow hues. Even if your handwriting is poor, you should still hand-write your notes.
2. Express Your Gratitude
Thank you for your help with our corporate community service project.
Thank you for your invaluable advice with my department's annual goals.
Thank you for your business.
This first paragraph seems like it would be the easiest, but it is actually the most complicated. Beware the just writing trap. You are not "just writing to say" as in I am just writing to say; that's stating the obvious.If the giver is reading, clearly you have already written. Therefore use the present-perfect tense.
Also, never directly mention money if you are thankful for a donation. "Thank you for the one hundred dollar donation" could instead be "Thank you for your generosity." All cash denominations become "your generosity" or "your kindness."
Don't worry if it sounds too simple; the point of writing the note is to create a simple expression of a heartfelt sentiment.
3. Discuss Use
Your donation will add to ABC's ability to support 1500 meals at the community shelter.
Your advice enabled me to see through the obstacles, and clearly outline my expectations for our productivity this year to my team.
We will contact everyone in your team and present the health programs available to them.
4. Mention the Past, Allude to the Future
It was great to work with you at the fundraiser, and I hope to see you at the community service dinner in May.
Your leadership has long guided me, and I continue to learn from your skill mentoring and supporting your team.
I'm grateful for our long working relationship, and eager to support this new project for ABC Corporation.
5. Grace
Thanks again for your donation.
Thanks again for your advice.
Thanks again for the opportunity to work with you.
It's not overkill to say thanks again. So, yes, say it.
6. Regards
Best regards,
Karen
Simply wrap it up. Use whatever closing works for you and your business relationship: Kind regards, Yours truly, Sincerely. Then sign your name and you're done.
What's Not There
Any news about your personal or business life. This isn't the time to boast about your new project, promotion, or bonus. The thank you is exclusively about thanking somebody for their kindness or assistance. While you may want more than anything to show them you amounted to something, this is not the forum. Save that for your annual holiday letter.
Now mail it promptly. Even if your business colleagues aren't of the note-writing variety, be the one who sets the precedent. Thank you note writing is one of the loveliest traditions to have been compromised by the information age, and sending well written thanks is a great opportunity for you to stand out.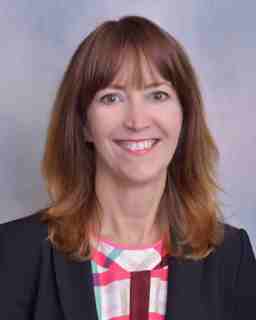 About the author
Mary Cullen
Mary founded Instructional Solutions in 1998, and is an internationally recognized business writing trainer and executive writing coach with two decades of experience helping thousands of individuals and businesses master the strategic skill of business writing. She excels at designing customized business writing training programs to maximize productivity, advance business objectives, and convey complex information. She holds a B.A. in English from the University of Rhode Island, an M.A. in English Literature from Boston College, and a C.A.G.S. in Composition and Rhetoric from the University of New Hampshire.