Condolence Letter to Business Colleague for Lost Job
For any type of loss, including job loss, even if you feel a little awkward, I recommend you err on the side of kindness and connection, and send a condolence note or email. So often in business communication, we forget that it's really human to human connection. Your colleague will feel acknowledged at a difficult time. You may forge a stronger relationship that will benefit you later.
What to write when a colleague has lost a job?
When you work for the same company, and are still employed, and willing to recommend your colleague:
Dear Sandra:
I was so sad to see your office empty when I returned from my trip.
I know you were hoping to avoid the impending layoffs, so this must be challenging for you. I will so miss your wise insights, energy, and creativity. The office will be far quieter, and less interesting, without you here.
If I can help with a letter of recommendation, referrals, or to just to lend an ear, please know I want to help. Best wishes finding a new position. With your can-do attitude and skills, I have no doubt your job search will be short.
Please let me know how I can help.
Best regards,
Dimitri
To a colleague from another company, with whom you had regular, but superficial contact:

Dear Javier:
I was so sorry to receive your email message that you are no longer with Federated Company. I will miss our monthly status reports.
Thank you for letting me know your current contact information so we can keep in touch. Best wishes finding a position that matches all your talents. No doubt, there is a lucky company about to hire a very skilled project manager.
Best regards,
Doreen
If a colleague leaves under conflict or duress:
Hi Carmen,
David told me this morning you are leaving Federated.
I know the past months have been challenging for you, and I've admired your grace and professionalism.
I wish you well. I hope your search is a short as possible.
Sincerely,
Dora
Some tips:
Don't mention the poor economy. The news is full of this, so you would only be underscoring an obvious worry.
Two recently unemployed friends told me they were very annoyed when people told them, "I'm sure something will appear." Be truthful. A new job doesn't just appear. It's a lot of work, and transition, to find new work. Don't minimize their loss.
Do offer to make connections or write a letter of recommendation, if you are willing.
Do wish your colleague well.
Remember:
Job security is tenuous for everyone. Each of us can lose a job, so it's a smart career move, as well as kind, to reach out when a colleague loses a job. Sadly, each of us can find ourselves in the same position. Stay connected.
Don't forget to thank those people who helped you find a new job, once you are hired.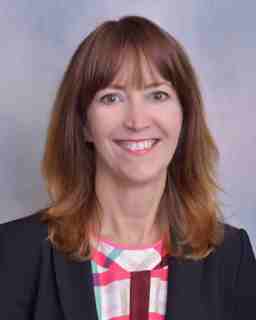 About the author
Mary Cullen
Mary founded Instructional Solutions in 1998, and is an internationally recognized business writing trainer and executive writing coach with two decades of experience helping thousands of individuals and businesses master the strategic skill of business writing. She excels at designing customized business writing training programs to maximize productivity, advance business objectives, and convey complex information. She holds a B.A in English from the University of Rhode Island, a M.A in English Literature from Boston College, and a C.A.G.S. in Composition and Rhetoric from the University of New Hampshire.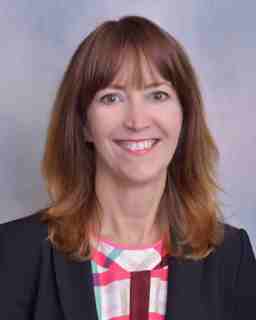 Mary Cullen
Tue, Jun 30, 2009