What is the Purpose of Improving Your Business Writing?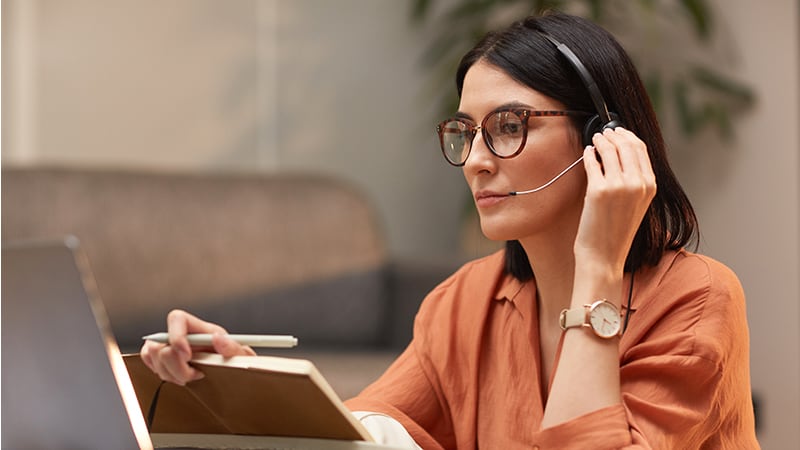 What is the purpose of improving your business writing? In this blog post, we'll help you understand both individual- and business-level benefits that come from better writing skills.
Better writing skills can—and do—drive major changes and have a lasting impact in organizations both small and large. From potential increases in revenue driven by clearer, more persuasive communication to effective marketing and sales materials that connect with customers and boost your industry reputation, better writing skills can help you meet new goals and become a more effective communicator.
Improve business writing skills to increase overall productivity.
At your organization, you may have a few employees who go by the title of "Copywriter" or "Technical Writer." But these aren't the only writers at your company. In truth, every single one of your employees is a business writer at work.
That's because everyone at your company is constantly communicating: writing business emails and direct messages to keep work moving, drafting memos and reports to inform team members, and crafting business proposals, company brochures, statements of work, presentations, and other business documents for work both within and beyond your organization.
All of these genres, and the dozens of others you and your team use to get work done, require writing. By improving the business writing skills of employees across your organization, you can drive expect a few stellar outcomes:
Improving the focus and efficacy of presentations, reports, business letters, and more
Reducing writing time by up to 25%
Empower your employees (and reap the retention benefits)
Professional communication through writing is a valuable asset for your organization. Here are the key areas that highlight the value of improving your business writing and how our courses can help you improve:


Communicate with lasting impact
Through focused assignments and business writing exercises, we teach writers from all specialties to improve the efficacy of their writing by increasing both the clarity of their ideas and the tone they craft those ideas to meet their readers' expectations. A key element is that our expert instructors also offer individualized feedback to focus on specific areas for growth that can drive impact—fast—for even the most complex documents.
We can also hone in on specific genres, like sales presentations and reports, to make sure your team is equipped with genre-specific skills that will make their work stand out in your industry—whether they're writing to peers, busy professionals, senior management, etc. Our courses are full of business writing tips, editing tools to avoid grammar and spelling errors, a step-by-step guide on how to approach business writing, and more.


On a scale of one to ten, with one the lowest and ten the highest, participants recommended this training to colleagues with a 9.71 ranking.

from the Ernst & Young Case Study
Reduce writing time by up to 25%
One of the biggest hurdles that all writers face is writer's block—a pervasive fear that can accompany any new writing project.
Think, for example, of the last time you had to send an important email or communicate a difficult message. How long did you sit and stare at the blank screen, unsure of where to start?
Our courses offer practical, actionable advice for overcoming writer's block and for decreasing time spent writing. In addition to soothing the pains of writer's block, our courses focus on efficiency habits—like outlining, drafting, and smart revision practices—that lead to an overall reduction in time to project completion.
Stronger employee writing will also reduce unproductive and frustrating revisions. Managers will no longer need to deeply review—or worse, rewrite—important client or reporting documents.
Empower every employee — while boosting ROI
A one-size-fits-all approach doesn't really work in the world of writing and communication. That's because we all have a unique perspective and vocabulary that gives us a personality and style.
Rather than push everyone into the same robotic business tone (an approach that governed so much of business communication for decades), our courses value the independent voice and field expertise that every employee brings to their writing. We'll help you learn how to shape your voice to communicate confidently and clearly—as well as professionally and respectfully—without resorting to tired business jargon.
When your employees feel like their skills matter and their time is valuable, they tend to stick around (instead of job hunting on their lunch break). Use our ROI calculator to estimate the potential savings and impact of better writing training at your organization!
Calculate your ROI.

When everyone at your organization can communicate more clearly, be it in a post-mortem report, a proposal, social media posts, or a suite of marketing materials, everyone you work with stands to benefit.
Your employees feel that their growth and upskilling are valued by the organization—and are therefore much more likely to stay with your organization and bring their evolving skills to work each day. This will lead to increased both employee satisfaction and retention and business growth.


Your organization benefits through higher engagement from all its teams, as well as from more effective communication, decreased time to project completion, and a reliable, well-earned return on your investment in better, effective writing.


Of course, your larger network benefits, too. Customers, prospective partners, and other parties beyond your organization feel the clarity and efficacy of stronger writing abilities as they communicate their needs, collaborate with your team, and build a relationship with your organization.
Level up your company's business writing skills
Our writing courses are designed to help everyone become a better writer—fast. At the end of our courses, learners repeatedly tell us that the skills they gain in our courses are immediately applicable. Rather than waiting for the right moment to apply new skills, they can start applying them at work, without delay. By the end of the class, they'll be ready to take their skills, and their team's outputs, to the next level.
So when is the best time to become a better, professional writer? Right now! Writing is the primary communication pathway for business. Strong writing is the communication lifeblood that drives everything else you do. So, if you want to improve your business outcomes, start by improving your employees' writing.
Start today and see results immediately
If you and your team are ready to start making a stronger, lasting impact on your customers and clients browse our course options.
We can also help you identify the right course for your needs and are happy to discuss course customization for your specific organizational goals and unique document requirements.
For even more information, check out our full Guide to Business Writing.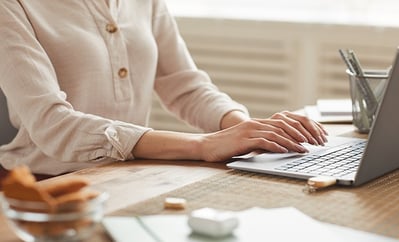 Prioritize your writing and reap the rewards.
Our online, virtual, and onsite business writing training is available for individuals and groups.
View Our Courses