Master writing a major business document with an accelerated online course plus live expert coaching specifically on your document.
Every mid-to-senior level business position requires writing important, but challenging, documents — performance appraisals, annual division achievement reports, sales plans, business plans, product value propositions, regulatory reports, sales email templates, white papers, etc. Break through any blocks and write an impressive, clear document that advances your career.
This course + coaching model is an ideal way to master a major document requirement, hone business writing skills, and receive individual business writing coaching. Coaching will be fully focused on the major document you need to write.
COURSE PORTION:
The first portion of the course addresses process:
How to write efficiently, target a reader and elicit a positive

business

response from all documents.

Spend 30% less time on each document by following this process.

The second portion of the
course
is
practice and feedback
: Complete
one email writing
exercise and receive award-winning instructor feedback on your writing, specific to your course goals.
Receive an overall assessment and feedback on your general business writing

The third portion of the
course
addresses
language and style
: brevity, clarity, grammar, language flow, etc.
The course concludes with instructor feedback on the outline of your major document.
COACHING PORTION:
Write your document, based on skills honed in the course. Schedule a one-hour, live coaching session conducted via WebEx with an expert business writing coach. Receive:
Full review of your major document

Assessment of its impact

Full review of your course goals

Suggested improvements

Models or annotations, as needed

All questions about this major document answered, specifically related to your work


Course Certificate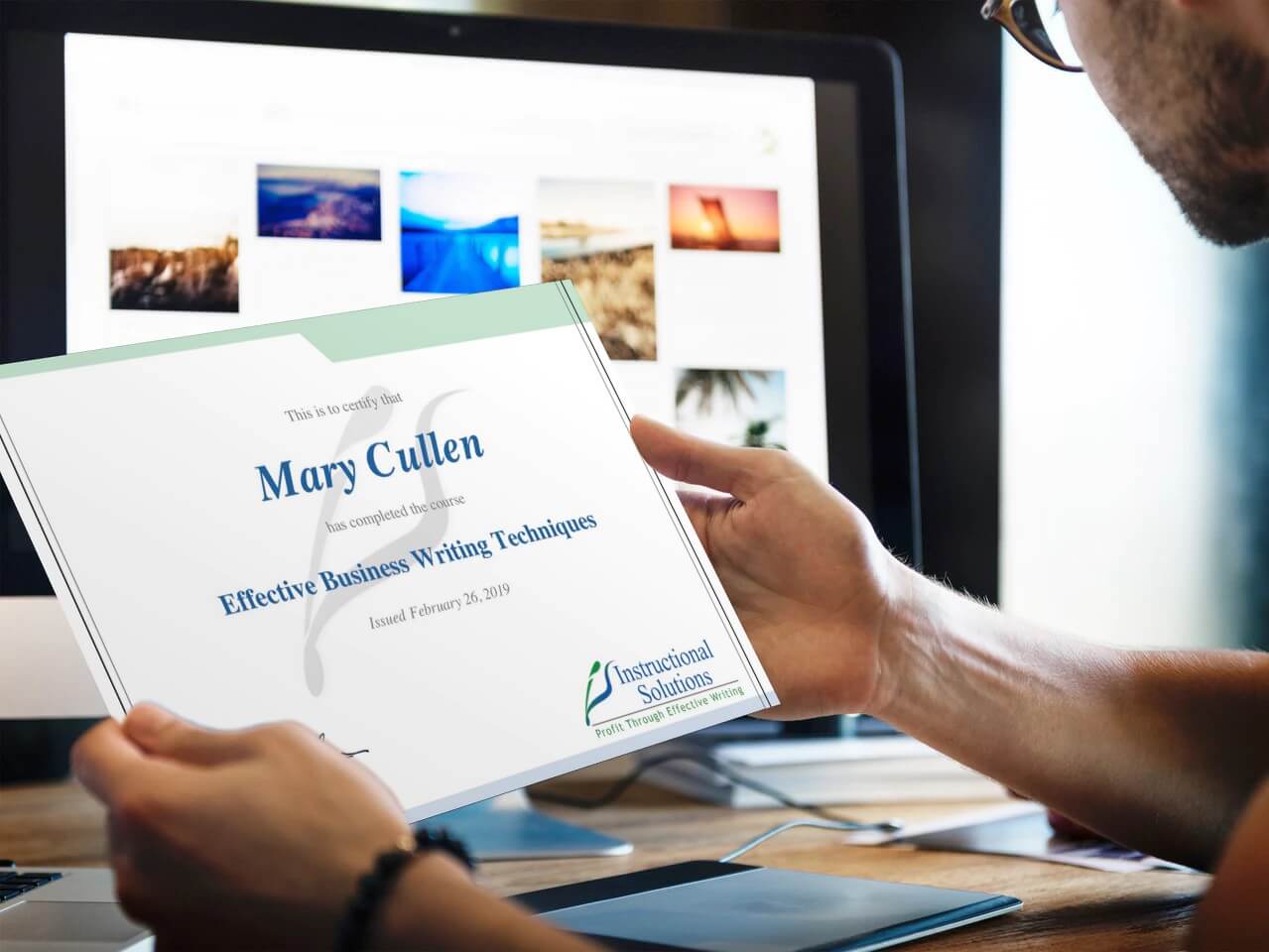 After completing the course, you will earn a personalized certificate. You can display your certificate in the certification section of your LinkedIn profile, download to print, or mention in your résumé.