How to Improve Your Employees Business Writing Skills [Quick Tips]
How to improve business writing skills is a vexing issue for many businesses. Employees' ability to write clearly and convert complex information into summarized, well-written business documents offers a huge competitive advantage.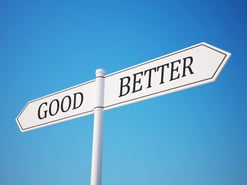 Although improving business writing skills seems like an easy thing to do, it really isn't. Many senior executives and leaders struggle with large chunks of data and disparate information. They lack the ability to extract relevant information from mere noise and convert it into a meaningful, result-oriented message.
Employees spend too much time planning, writing, and proofreading business documents. Final documents have too many errors. Sentences lack a logical transition of ideas. The end result is a poorly written document that reflects poorly on business and impairs employee productivity.
Complimentary Business Writing Review of Your Team's Writing
How to Improve Business Writing Skills Step One
Before deciding on the approach to training, the first step is to accurately assess your employees' business writing skills. This involves separating the substance or content of employee-written business documents from the syntax or language. These two elements of business writing must be analyzed separately.
Substance refers to the content and organization of ideas in the business document. It is the fundamental aspect that distinguishes a well-written report from a poor one. It refers to your employees' ability to skim through volumes of data and prepare a summarized report with only relevant information.
There are four useful indicators for measuring the substance of writing:
It should match audience awareness

It should be customized, keeping in mind the readers and the target audience

It should be logically categorized in appropriate headings, subheadings, and bullet points

It should be logically sequenced with a proper flow of ideas and transition of thoughts
Syntax refers to the language of the document. It includes grammatical errors, active and passive tenses used, tone, and sentence structure. Even employees with strong substantive abilities can make syntax errors. Unlike substance, however, syntax is rather easy to evaluate and syntax errors are easy to fix.

Syntax can be loosely measured with software tools:
Microsoft's Readability Index (Flesch Reading Ease Score & Flesch-Kincaid Grade Level, built into Word and Outlook)

Microsoft Grammar Check (Built into Word and Outlook)

Grammarly (Grammar-checking software)
How to Improve Business Writing Skill Step Two
Once you have assessed your employees' writing skills, you will have accurate measurements about the business writing skills of your employees and organization.
The next step is to train or mentor your employees to write better at work. There are three approaches to achieve this:

Train your employees and mentor them on your own

Hire a business writing expert to train and mentor

Hire a business writing expert to train employees, and establish an internal mentoring program
Internal Training
Training your employees on your own is a lot of work and requires business writing experts on staff.
Caution: Just because an employee is a strong writer doesn't mean they will be strong writing trainer. Writing training requires the ability to deconstruct a document and break down the rhetoric and syntax. If you are going to train internally, hire business writing experts with experience teaching business writing. You want teaching experience also, not just writing experience.
Appoint these employees as trainers and mentors for the rest of the organization. This should not be a secondary job responsibility.
Hire an Expert Vendor
This requires an investment of money, but you will be assured of results.
Let's consider the cost implications for a typical work unit of 30 employees earning $60,000 per year, who write for 3.2 hours each day (40% of a 40-hour work week):

Cost Calculations of Writing in this Work Unit:

Employees' total annual salary expenses: $1,800,000.00
Percentage of employee time spent writing: 40.0%
Annual employees' writing costs: $720,000.00
Total annual employee writing hours: 23,040
Studies we have conducted for the past 15 years indicate a 30% reduction in writing time after our professional business writing training.
What are the savings implications for these 30 employees, if they follow an efficient business writing process?

Company Would Save: $216,000.00
Potential Annual $ Savings per Employee: $7,200.00
Estimated Writing Hours Saved Annually: 6,912
Weekly writing savings: $4,500.00
Here are a few factors you need to consider when hiring an expert vendor:
The credentials of the training organization - very important. Who developed or will lead the training?

Credentials are very important! I saw a "business writing expert" promoting herself recently with the credentials of "Email Doctor." However, she had no writing or teaching credentials. She described her background as "Ten years accounting experience. I was the go-to writer in my office. I'm now a corporate-escapee living a happy freelance life helping people write more clearly ." Credentials and relevant experience matter.

The structure of the training program

The ability to customize the training

Willingness to provide ongoing support materials

Flexible delivery logistics
Hire an Expert Vendor and Establish and Internal Mentoring Program
This builds beautifully on the training and mentoring doesn't require training skills. Essentially, managers need to communicate the strong business writing matters by:
Modeling strong business writing. Employees always model their bosses, so be sure managers are modeling the business writing that communicates the company values and skills

"What counts is what's counted." Be sure strong business writing skills are included in performance evaluations.
Establish an informal document review meeting twice a year. As a team, view sample emails and reports and other key documents written by employees. Critique and improve these - being certain the tenor is support rather than punitive.
To learn more about how to improve business writing skill for your employees, download the guide "Four Steps to improve your Team's Business Writing Skills."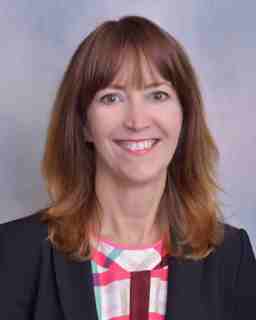 About the author
Mary Cullen
Mary founded Instructional Solutions in 1998, and is an internationally recognized business writing trainer and executive writing coach with two decades of experience helping thousands of individuals and businesses master the strategic skill of business writing. She excels at designing customized business writing training programs to maximize productivity, advance business objectives, and convey complex information. She holds a B.A. in English from the University of Rhode Island, an M.A. in English Literature from Boston College, and a C.A.G.S. in Composition and Rhetoric from the University of New Hampshire.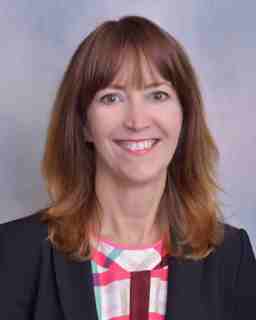 Mary Cullen
Wed, Aug 31, 2016