How to Write a Letter of Recommendation
Letters of recommendation can influence the career steps for an employee or colleague, past or present. Therefore, you should write these documents carefully to capture the best qualities of the candidate. This article will help you write an effective recommendation by identifying the key components of a strong letter of recommendation, sharing a complete example letter, and answering frequently answered questions.
Recommendation Letter Outline
Each recommendation letter is unique but follows a traditional structure that allows the reader to absorb the key information about the candidate quickly.
How to start a letter of recommendation
The letter should begin by clearly outlining who you are recommending and for what role. This information will ensure that the reader does not need to dig for these details. You can use this brief introduction to frame your overall recommendation.
What to include in a letter of recommendation body
The letter will vary slightly based on your relationship with the applicant. Most commonly, letters are written by a boss, and so it outlines how the candidate performed in their responsibilities to their supervisor. Sometimes, colleagues will be asked to write a recommendation. In this case, the letter should speak to the joint projects and outline how the candidate performed as a coworker.
Regardless of the relationship, three key components should be in any recommendation letter:
An introduction of yourself and your relationship to the candidate

The reader will want to know who you are and why you're a relevant person to provide a recommendation. Clarify your title and your working relationship with the applicant. It can also be helpful to outline how long you worked together and what kinds of projects or tasks you oversaw.

Example:
I can confidently recommend Edward Toomey for the role of Product Engineer at Elemental Innovations. I supervised Ed for six years as Director of Engineering at Credo IT and oversaw his major development projects.


Specific information about why you're recommending them

This section is the heart of the letter. It should highlight what makes the candidate unique. The reader will want to get a sense of who the candidate is in real life outside the formal interview process. Therefore, this section should include details on your opinion of the person and their contributions.

Select two or three top qualities that you want to relay to the reader. Describe how they contributed to the team in precise, authentic terms. Avoid using vague terms that can apply to any person. For example, referring to someone as "organized" is not specific, but describing the applicant as the "go-to person in the office on data protection procedures" brings their qualities to life.

Further, the recommendation letter should be honest. Honesty can mean that you can highlight areas that they've struggled with or areas that the applicant needs to work on. Keep in mind that while it should be honest, the overall letter should be a positive recommendation. Honesty also means that the letter does not inflate the person's work history to exaggerate their accomplishments.


Examples to back up your recommendation

Once you establish these specifics of your recommendation, it is very useful to back up these claims with tangible examples. Discuss the applicant's role in specific projects or interactions with clients or colleagues to exemplify the qualities you describe. These examples should clarify the applicant's position, not the efforts of the larger team. These examples can be particularly powerful if they include numbers ("Evan hit a 15% increase in sales during that period.") or client details ("Lucia led the engagement with our largest client in the IT sector.").


How to end a letter of recommendation
The letter should conclude with a summary or overarching statement of your recommendation. Then, it should include the best way to reach you for follow-up questions. You can indicate your preferred mode of communication. In addition, you should highlight if you will be unavailable in the near future so that the recruitment team can plan accordingly.
Example:
Donna's technical savvy and communication skills would be a great addition to any IT team. Please don't hesitate to reach out for additional information. I am happy to share how she contributed to our organization. I can be reached by office phone or email, listed below.
How to format a letter of recommendation
The letter should follow standard business letter formatting. The beginning of the letter can include your mailing address, followed by the reader's mailing address, though this information is not necessarily required, particularly if sent via email. The letter should begin with the date and a formal address to the reader.
The paragraphs should be blocks of text, left-justified, with a space between each paragraph. Break up long paragraphs and leave room between sections to avoid the "wall of text," which can be intimidating to the reader. The end of the letter should have a sign-off with a typed name (and a signature if it is a physical letter).
Tips on writing a recommendation letter
Great writing is tailored for the audience. Review the company and job description to understand the company's priorities and interests, and customize the letter accordingly.
Work with the candidate to develop the letter. Asking for their latest CV and some key accomplishments or points they would like to highlight can provide a helpful starting point. It may trigger key insights or memories that you would like to include. The letter should be your own, but these resources can make the process easier.
Do not agree to write a letter if you cannot write a positive recommendation. If your recommendation is lukewarm or vague, it will not allow the candidate to put their best foot forward. It is better to decline and will enable them to find a better fit. This conversation may be a bit awkward but will benefit the candidate in the overall application process.
Make sure that the letter is error-free.

Proofreading

will ensure that any details are correct and that there are no awkward or distracting typos.


Sample Letter of Recommendation
This sample letter is written for Claire by her former supervisor Greg. It follows the above template to build a strong case that AAA Consultants should offer Claire the job.
Sarah Martinez
Human Resources
AAA Consultants
123 Main Street
Springfield, NY 12345

May 14, 2021

Dear Ms. Martinez:

It is my pleasure to recommend Claire Donovan for the role of Sales Lead with AAA Consultants.

I supervised Claire for three and a half years in her role as Sales Associate at InfoTech Inc. I lead a team of twelve associates responsible for our InnoTech product, which serves the commercial buildings construction industry.

Claire is a consistently strong performer on the team. She is proactive and authentic in her interaction with clients, winning their trust and their business. She has proven herself, and I am comfortable having Claire lead the process with new clients. Claire also has strong client retention skills. She always ensures clients receive an immediate reply to any product issue and works with the technical team to resolve their concerns quickly. These efforts are reflected by the fact that Claire was our top salesperson three times during her time here.

She also contributed to internal projects, which improved our processes. I particularly remember her efforts when we were transforming our new client intake process. Claire was engaged in the process, completing background research on best practices to ensure we were aligned with industry trends. She had excellent ideas on how to integrate these practices to improve client satisfaction.

Claire is also a great team player. She is well-liked by our colleagues and is a welcome addition to any project. She builds strong relationships through her clear communication and good humor.

Claire would be a great addition to any team, and I am happy to expand on my recommendation. Please do not hesitate to reach out through my contact information below, but you can reach me most easily via my cell phone.

Sincerely,

Greg Brown

g.brown@infotech.com
Office: 555-123-4567
Cell: 555-234-5678

FAQ
What is a letter of recommendation?
A letter of recommendation, sometimes called a reference letter, is a document that outlines the recommendation of a candidate in an application process. The letter outlines the personal opinion of the writer on the performance of the candidate. It is typically written by a supervisor or someone to whom the candidate reported. Recommendation letters are most common in job application processes but can also be used in educational or volunteer application processes.



How to ask for a letter of recommendation?
Be clear and timely when asking for a letter of recommendation. Most supervisors are familiar and comfortable with this request and are willing to do so. The ask should be clear so that the writer can prepare an effective recommendation. Clarify what role you are applying for and the timeline for letter submission. It is important to be timely in the ask to allow the supervisor time to prepare. Allow for at least a week's notice for the letter. Some generous supervisors can draft a letter at a more urgent turnaround time, but otherwise, you may be out of luck.

How long should a letter of recommendation be?
A letter of recommendation should be roughly one page in length. The letter should cover the relationship with the candidate and the core reasons why you are recommending them. Additional pages are not required. If the reader is looking for further information, they can follow up with further questions.

How to remind someone about a letter of recommendation?
If a supervisor has agreed to write a letter of recommendation, but you have yet to receive it by the agreed-upon date, you can make a polite inquiry by email or phone on its status. In this outreach, you can offer to help prepare by providing additional information or past accomplishments that can be used in the letter development to support the process.

How to address a letter of recommendation?
If the person responsible for recruitment is known to the writer, address the letter to that person. For example:
If the specific individual is unknown, the letter should begin with a general address to the hiring manager or committee. For example:
You can learn more about the art of addressing letters in our overview of business letter salutations.
A Recommendation Letter is an Important Responsibility
Recommendation letters are powerful documents that can influence a person's career. It is both a compliment and an important responsibility. The outline and tips in this article will provide you with a solid foundation to build a tailored, thoughtful letter. Ultimately, the results of your letter can be powerful and rewarding.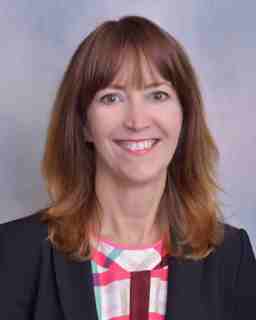 About the author
Mary Cullen
Mary founded Instructional Solutions in 1998, and is an internationally recognized business writing trainer and executive writing coach with two decades of experience helping thousands of individuals and businesses master the strategic skill of business writing. She excels at designing customized business writing training programs to maximize productivity, advance business objectives, and convey complex information. She holds a B.A. in English from the University of Rhode Island, an M.A. in English Literature from Boston College, and a C.A.G.S. in Composition and Rhetoric from the University of New Hampshire.