Writing Business Email Conclusions
"I am the world's worst salesman. Therefore, I must make it easy for people to buy." - F.W. Woolworth
In continuation of last month's issue addressing current economic challenges, let's look business writing techniques which promote business. One of the most overlooked opportunities is the conclusion. We want to leverage them - always.

Too often, business writers use a boiler-plate phrase to conclude a letter, memo or email. For example, "Should you have any questions, please feel free to contact me." Blah, blah, blah. Of course, every business reader knows they can contact you with a question! There is no value added by this statement, it adds meaningless length, and worse, it does not drive the reader to action.

To increase business, put meaning into a conclusion. Write directly to your reader, and guide them specifically to the action you want.

Let's examine conclusions that would drive business for an insurance company, a CPA firm, a package shipping company and a property management firm, as examples:
If you work in sales for a freight transfer company, and are responding to a fare inquiry:
The fare to ship a 3 pound box from Atlanta to Duluth, with guaranteed overnight delivery, is $23. You can schedule pick up at your office on this website (provide link) or drop your package off at (provide address).
If you are a claims manager for an insurance company, and are responding to a coverage addition inquiry:
The premium to add flood insurance to your homeowner's policy is $100. To enact this very important insurance, sign the enclosed policy amendment where I have highlighted in yellow, and date the document. Mail this form to our office at (state address).
If you are a CPA firm, arranging a client meeting in preparation for an IRS audit:
We will meet three weeks ahead of your scheduled audit date, on November 19, 2008 at 2:00 pm in our conference room. Please be certain to bring your tax returns, with all schedules, for tax years 2005, 2006 and 2007 to this meeting.
If you are a Property Management Company, confirming contractor work:
Please see Susan Archady in the main office at 246 Downington Lane when you arrive. She is expecting you and has a key to all units. Susan will arrive at work by 8:00am.
Conclusions are a powerful opportunity to drive business, and so often are overlooked as a business opportunity.
Your readers are buried in information, so make certain you have included in your conclusion all of the action-eliciting information your reader needs to act. This is typically just an extra sentence or phrase, but it should enable your reader to move decisively to your business objective.
Master All Business Writing Skills in This Course: Effective Business Writing Techniques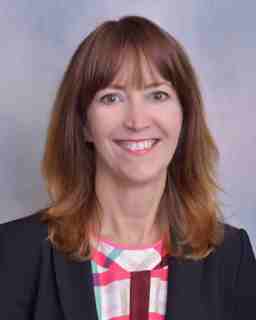 About the author
Mary Cullen
Mary founded Instructional Solutions in 1998, and is an internationally recognized business writing trainer and executive writing coach with two decades of experience helping thousands of individuals and businesses master the strategic skill of business writing. She excels at designing customized business writing training programs to maximize productivity, advance business objectives, and convey complex information. She holds a B.A. in English from the University of Rhode Island, an M.A. in English Literature from Boston College, and a C.A.G.S. in Composition and Rhetoric from the University of New Hampshire.