Business Email Salutations to a Group
I wrote about correct salutations for business letters and business email, prompting a few clients to ask about which salutations work well for a business email to a group.
Small Group Salutations
If the group is small enough – five or less – the very best salutation is to use recipients' names. This also indicates the message is relevant for all of them.
Dear Carmen, Anita, Sean, James, and Roland:
Note: using Dear [title, last name] or [first name] followed by a colon is the preferred salutation for all business salutations in email for formal communication when communicating outside your company on first contact. If your subject is a more personal business issue, such as group congratulations, condolences or thanks, use Dear [title, last name] or [first name] followed by a comma. If you know your recipients very well, you are all in the same company, the subject is light, and your company culture informal, you can also use Hello or Hi [first name], followed by a comma. When in doubt about formality, opt for Dear [title, last name] or [first name] and a colon.
Group Salutations to a Team
If all your recipients belong to the same group, use the group name:
Dear Sales Team:

Dear Profile Committee:
Acknowledgement Group Salutations
Sometimes, endearing or encouraging group salutations work well, but use discretion with this approach:
Dear Marketing Mavens: (To a marketing group, in a message announcing a new contract, which compliments their ability and skills that earned the contract.)

Dear Road Warriors: (To a sales group that had been traveling non-stop for the past month, with a message announcing the sales results. This salutation works because it sincerely acknowledges their hard work.)

Dear Sales Dudes: (Be judicious using personalized group salutations. A sales rep shared this salutation with me recently, which his sales manager uses for all group messages to the sales team. He told me he "cringes" every time he sees this, which proves the importance of a good salutation. We really can lose a reader at hello.)
Group Salutations for Positions
If your recipients are in various positions or groups:
Dear Colleagues:

Dear Coworkers:

Ladies: (if all the recipients are women)

Gentlemen: (if all the recipients are men)
Neutral, Classic Group Salutations Always Work
"Greetings" as a group salutation is neutral, succinct and not too casual, so always a good choice:
Greetings:

Greetings All:

Summer Greetings: (Suitable for a seasonal group announcement message.)
For more informal business writing, these salutations are warm and engaging:
Hello, everyone:

Hi Team,

Dear Friends: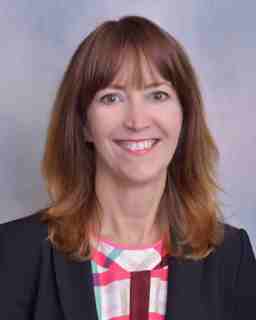 About the author
Mary Cullen
Mary founded Instructional Solutions in 1998, and is an internationally recognized business writing trainer and executive writing coach with two decades of experience helping thousands of individuals and businesses master the strategic skill of business writing. She excels at designing customized business writing training programs to maximize productivity, advance business objectives, and convey complex information. She holds a B.A. in English from the University of Rhode Island, an M.A. in English Literature from Boston College, and a C.A.G.S. in Composition and Rhetoric from the University of New Hampshire.