(Issue 37: February, 2011)
I wrote one of the most popular articles in our business writing blog, "Top Ten Irritating Phrases," in 2009. Sadly, we business writers sometimes still mistakenly lapse into drone-like, meaningless phrases. There is a new crop of business-speak phrases we want to avoid.

I recently surveyed a wide range of clients from various industries, and asked them which over-used phrases they would like to see banished. The response was so overwhelming.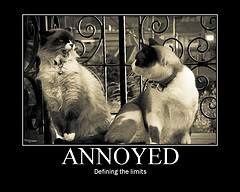 Here are the most annoying phrases clients identified (which you should definitely avoid):

1. At the end of the day
2. 30,000-foot view
3. Give 110%
4. Think outside of the box
5. FYI
6. 800-pound gorilla
7. Throw under the bus
8. My bad
9. Right-sizing
10. Reaching out
11. Low hanging fruit
12. Paradigm shift
13. Take it offline
14. At this point in time
15. Synergy
16. Action item
17. Skin in the game
18. Shovel-ready
19. We don't have the bandwidth (referring to staff)
20. Circle back
21. _________ space (instead of naming industry. "eCommerce space"
22. Change agent
23. Value-added solution
24. Incentivize
25. 360-degree thinking

I have to add one more that particularly bothers me: "Going forward." Where else would we go? Backward?

Review substitutions for these murky words.
Master Business Writing in This Effective Business Writing Techniques Course