Instructional Solutions Launches Free Writing Tool to Eliminate Jargon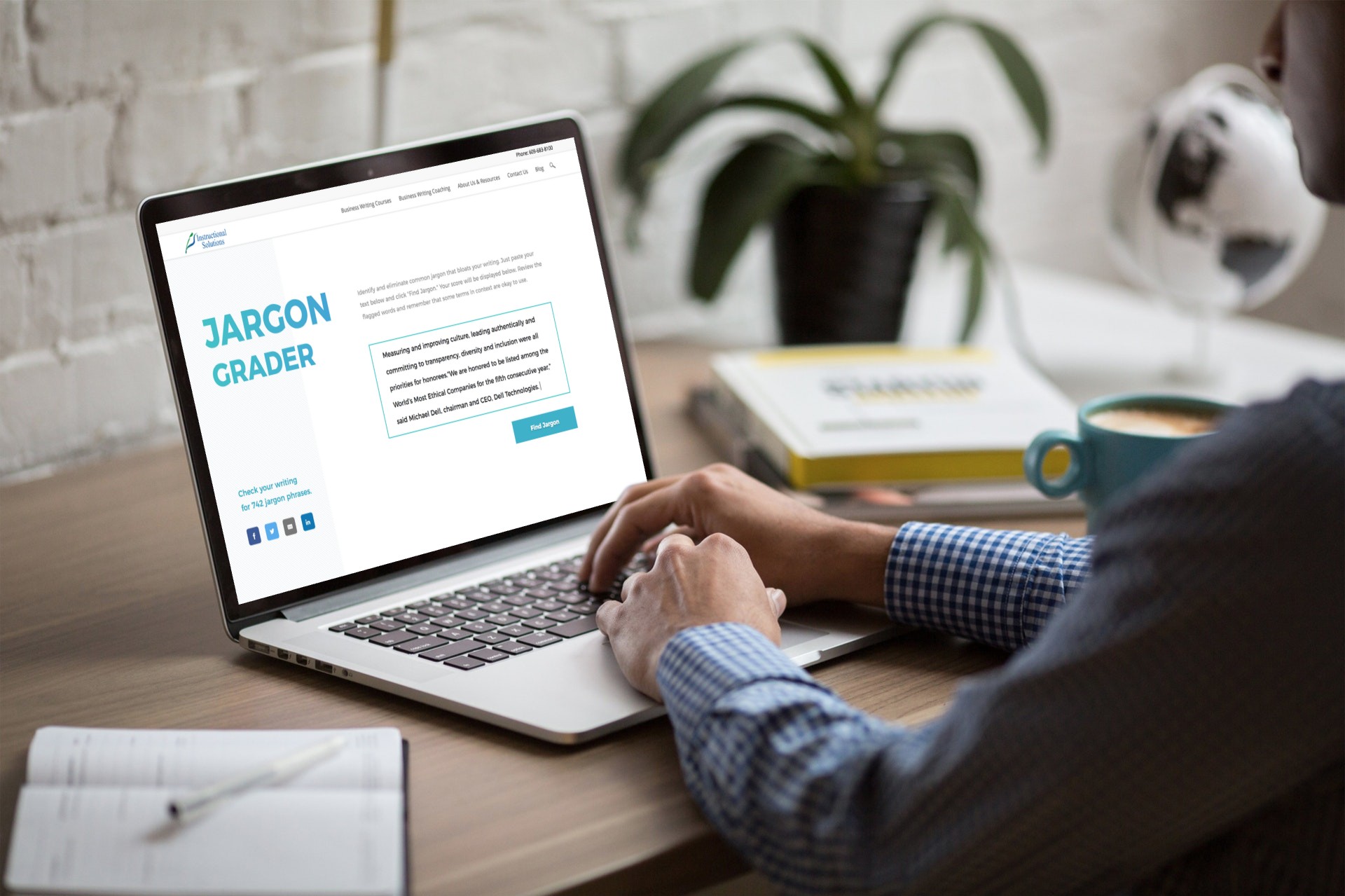 Writing a story? View the entire press kit here.
Instructional Solutions, a business writing instruction leader, has launched the Jargon Grader to eliminate one of business writing's biggest problems: jargon.
The free, web-based tool allows business writers to paste in their own text for assessment. The Jargon Grader highlights how many times jargon appears in that text and identifies the words needing clarification.
The Jargon Grader allows business writers to understand which words may seem clear to them but can be read as meaningless jargon by readers. The text gets checked against a curated list of 700+ overused, imprecise words.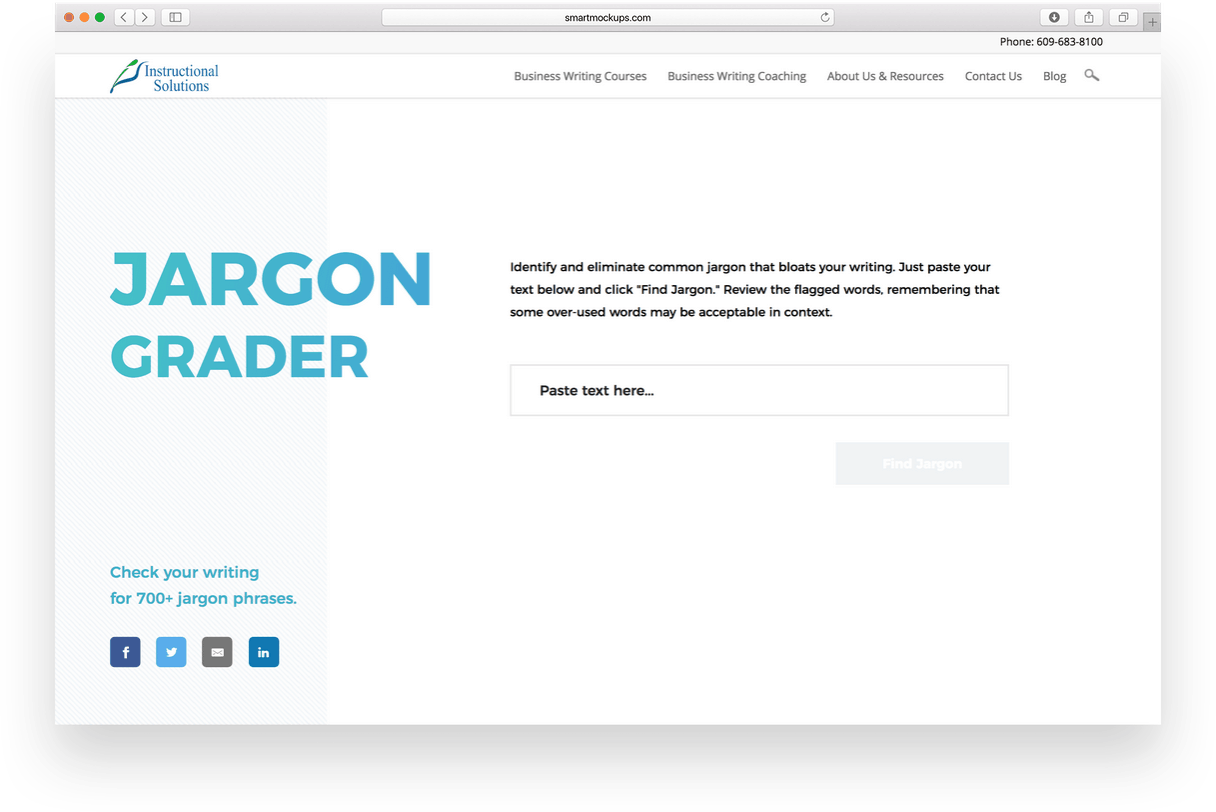 "We developed this tool to solve a common problem for our clients," explains Mary Cullen, founder and president of Instructional Solutions. "Business writers often struggle to understand which words are effective and which words are jargon. The Jargon Grader allows writers to identify jargon in their draft emails, reports, or proposals. The text is then easier to edit and ultimately makes it easier to write more clearly."
Jargon is any word or expression that is used by a specific group and not understood by others. It is rampant in business writing. These beaten-to-death words or phrases, such as synergy, at the end of the day, give 110%, or circle back can distract the reader from the document's real purpose. Jargon even makes the reader mistrust the writer. Excessive jargon in writing can cause important business communication to be misunderstood or ignored. This misinterpretation can cost business time and money but can be avoided with the right tools, like the Jargon Grader.
The Jargon Grader was featured on Product Hunt with founder Ryan Hoover commenting "I try to avoid cliches and overly used marketing terms in my communication".
Instructional Solutions' goal is to enable clients to better achieve a competitive advantage in their own business through effective writing. With 20 years of experience, Instructional Solutions is a leader in online and onsite business writing instruction. Their blog, Business Writing Info, shares the latest in writing style, clarity, and tips to over 65,000 monthly readers.
Tags: