In my previous articles in the series, How to Draft a Proposal, I discussed the compelling value of planning and an evocative proposal title, and how important it is to plan your proposal and stick to the necessary information. In this article, I want to focus on the need for specific deliverables in your proposals, and why you shouldn't over promise, under promise, or vaguely promise.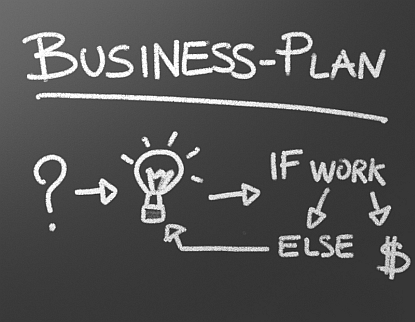 As clients send you a request for proposal (RFP), you need to keep in mind that they are probably sending it to a number of potential venders. The proposal is your chance to clearly explain to the client what you can do, and exactly how you will do it.
Realistic Proposals Gain Business and Save Profits
It is easy when drafting a proposal to oversell yourself and your company, or spin into other advantages you offer that don't relate to the proposal RFP. Don't fall into this trap.
You need to keep your promises and deliverables realistic and specific. When you are specific about what you can offer a client, you are reassuring the client that you can fulfill requirements better than another vendor, and you are also defining your work. If you over promise, you risk project creep, and revenue loss. If you under promise, you won't win the business.
The key to this balance is specificity. Outlining your specific deliverable will reassure the client and it will force you to consider all contingencies and know how much actual work this particular project will entail.
Let's revisit our example, Uptown Cake Bakery, and the proposal "Icing on the Cake: A Website Proposal for Uptown Cake Bakery." This proposal should include:
Specific information on how a new site will boost sales.
Promise a timeline that is realistic for both you and the client
Explain the steps you will take to achieve this project.
Explain what information or support you need from the client.
Provide an accurate a budget that will allow you to develop a great website for the client, with billing terms expressed clearly.
You need to think through each of these components carefully. Each industry has work that needs to be clarified. If you don't delineate this in the proposal, it can lead to an unhappy client, even though you completed the work fairly:
Will you research and suggest photos for Uptown Bakery's new site?
Will you use current photos?
If the client has already told you they want pictures of staff baking their delicious brownies, you should specify who will take the pictures. If it is your company, be sure to include this work in your planning.
Use caution here
. Every industry has quirks that need to be considered. For example, we offer
online business writing courses
. Once someone enrolls in a course, our work begins. We pay licensing fees, I have to staff an instructor. Client care has to track and remind clients. During a long, large group training process, some client employees may leave the company or be reassigned. Clients have asked me for free enrollments to replace those employees who recently left the company, since they didn't fully complete the course, even though we've completed work for those employees. I've learned it is very important to spell out terms for this contingency. Think about similar issues in your industry.
Back to our friends at Uptown Bakery: using statistics from your company and outside sources, you can show the client how a new site can increase sales and leads. Uptown Bakery has already established that their new website needs to be completed in 90 days, so your developers should be done in timely manner that affords the client time to promote the site. When setting a budget for the client, you need to be honest and accurate with them.
I strongly recommend quoting by the project, rather than by the hour, when possible
. This helps you and your client more.
Avoid Jargon in Business Proposals
Sometimes, it is easy to get caught up in all the jargon and buzzwords that are flying around, and often we think that these words make us appear smarter and more skilled. However, words and phrases like synergy and innovative and value-added can be off putting. They really just muddle your message.
Jason Fried, the CEO of 37Signals says, "Jargon is insecurity." I agree. Instead of using jargon, use language that is easy to understand—use real words and especially precise verbs that clearly spell out what the client will receive. (Review our list of top jargon to avoid, and substitutions.)
Ready to Master Proposal Writing?
Learn to master all elements of proposals that close more business, receive feedback on your writing, and coaching for one of your proposals in our Proposal Writing Course.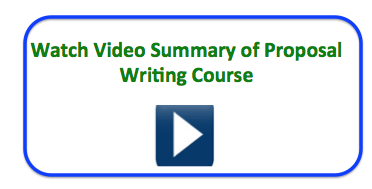 Or, download our free guide on How to Write a Proposal.