Business Email Writing: Conclusions That Work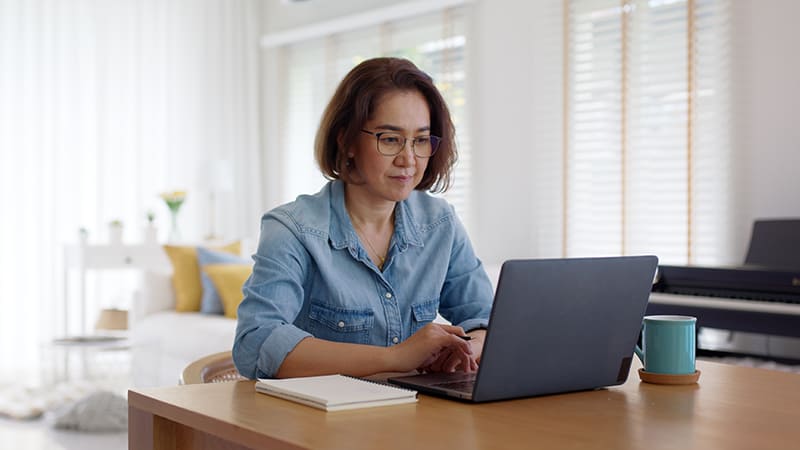 Many strategies exist to improve your business emails. For example, write a persuasive email subject line. Use an appropriate tone. Format with headings and bullets to create a polished appearance.
But your email conclusions are your best opportunity to elicit a specific business objective. Yet, we often lapse into standard closings instead of crafting a message that makes it easy for our readers to respond as we wish.
Learn how to optimize your email conclusions, leave a positive impression on your business relationships, and elicit the action you wish.
Related: Self-paced online business email writing course


Business email conclusion strategy
Be certain you link your conclusion directly to the intention of your message!
When you started your email, you should have asked yourself this question:
"What do I want my reader to know or do?" The answer to this question is your conclusion. Your email recipient likely receives thousands of emails per year. Shape your conclusion so that your reader can respond very easily. Take your reader's hand and walk him or her right to your desired action in the conclusion.
For example, if the goal of your email was to up-sell another item in your product line of educational texts and have a conversation with your potential client:
"I am happy to arrange complimentary digital access for you to review name-of-resource. Please let me know a date and time that best suits you for a ten-minute setup call."
Avoid cliché conclusions. Provide a meeting request if applicable.
"Please call me with any questions."
We all know we can ask questions.
"Please advise."
In addition to being vague, this is grammatically incorrect."Advise" is a transitive verb. A transitive verb needs an object. Someone must be advised: "The accountant advised me to file receipts now."
"Thank you."
Thank you is a wonderful conclusion if the purpose of your email was to convey thanks. Too often, we close emails with a perfunctory thanks when thanks is not actually a related conclusion.
"Have a great day."
Instead of adding in pure sentiments, choose a conclusion that drives your business contact to your desired business response and increases your reader response rates.
Make your conclusion visible.
A heading is a strong visual technique to make a conclusion pop. "Next Steps" or "Signature Response Needed By Wednesday" emphasize the actions needed.
Be certain your email closing phrase is separated into its own paragraph. Visually, this helps your reader act and hopefully creates a quick response. You also reduce the chances of having to write a follow-up email.


Business email conclusion tips
Don't conclude an email with new material:
"Also, I'll send you the XYZ report on Friday."
This muddles a message and weakens the primary conclusion. Send another email if you have another topic.
Confirmation: "I will call you in early February to schedule the training."

Thanks: "Thank you for the opportunity to work with you."

Next Action of Attachment: "I will call you on Tuesday to answer your proposal questions."

Process Step: "To enact your new auto policy, please sign the attached form and fax it back to me at (555) 555-5555."

Travel Confirmation: "See you in Montreal!"
Status Verification:
"What is the shipping status?"
Every email we write should help a reader know or do something. If not, why are we writing it? Therefore, conclusions should be directly linked to the business strategy of the email message. It is your single best opportunity to "close the deal" in your email and elicit the business objective you seek.
When we audit client business documents before training, nearly 75% of email messages we review need a conclusion that better matches the strategic goal of this form of communication. There is a lot of opportunity here!
Receive individual instructor feedback on your actual email writing in our online email writing course.


Professional email closing example
Here's a short business email example with a professional closing. The reader is a busy executive interested in your company's software. You've already had a preliminary conversation with Mr. Smith. As a sales rep, your goal for the email is to get Mr. Smith to sign-up for a demo:
Based on this info, notice how the entire message is direct, concise, and actionable:
Dear Mr. Smith:
It was a pleasure meeting you this past Tuesday at the XYZ Conference. As discussed, I wanted to send more details about our email marketing software, Happy Email.
PRODUCT OVERVIEW:
Design campaigns and flows directly within the software.
50% cheaper than ABC Competitor.
Integrates with Shopify and Canva.
Includes a full suite of metrics including Click-Through Rate and Revenue per Recipient.
NEXT STEPS:
Please let me know what day works best for you next week to set up a software demo. Contact me via email (yourname@happyemail.com) or my direct phone number (XXX-XXX-XXXX).
Best regards,
Your Name
Job Title
Company Name
Contact Details
Hint: Add a professional signature to your emails.


Business email tune-up challenge
Want to improve your business emails and business email conclusions? Print three emails you wrote last week. Ask yourself what you wanted your reader to know or do when you wrote it. Review the conclusions in your email messages:
Did you walk your reader directly to that objective?
Did you make it easy for him or her to respond as you needed?
For the next week, review the email conclusions you write. Verify that they are shaped to help you achieve your business goals.
Additionally, a targeted and clear email conclusion saves your overloaded reader time. This means your reader will be far more likely to respond, as you wish.


Your email closing lines matter
Honing your business email conclusions takes very little time for an informal email and formal email, but it is a wonderful rhetorical strategy to optimize your business impact. Take the time to write a thoughtful closing and generate a positive response.
Learn more in our business email writing course available for individuals and groups.