How the Right Training Can Make You a Better Business Writer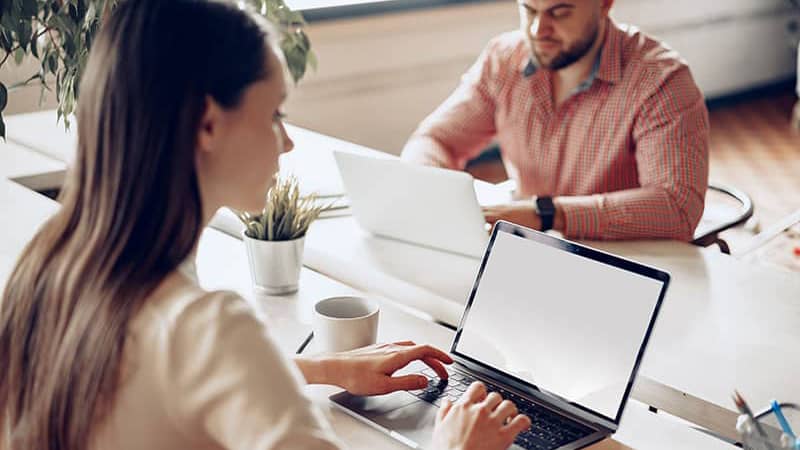 So much of our daily work is repetitive. While the challenges and goals we face at work certainly evolve over time, the way that we solve those problems often remains the same. That is, we often use the same basic processes and workflows to begin, work through, and complete projects and meet our goals.
But that doesn't mean we can approach every project the same way. That same principle applies to the business writing process and becoming a better business writer.
For years, many online writing training programs have promised that templates alone can lead to higher productivity. While you likely use a core set of business writing genres, such as proposals, emails, or reports, to propel work forward, to inspire your colleagues, or to share progress with your leadership team, doing stand-out work requires much more than a template.
From creating data-driven reports, communicating with colleagues through email and project briefs, or distilling industry knowledge into white papers, articles, and website content, you already have many ways of communicating the work that you do to other people. But are you writing as effectively and efficiently as you could be?
Learn about our customizable writing training courses for individuals and groups.
Our business writing courses are designed to help you identify the common communication practices you use every day—and then to hone those practices to increase the effectiveness of your writing in persuasiveness, clarity, and focus.
Here are three ways that our business writing courses help you decrease tedium and redundancies while increasing efficiency and writing effectiveness. In short, these courses help you become a better business writer:
We don't teach templates, we teach critical thinking.



Most online writing training doesn't actually teach writing. They simply charge you for a bank of templates that look great but only work in very specific settings, for a very limited amount of time. By using templates, you run the risk of shoe-horning project needs into a structure that won't cover all the considerations that need to be accounted for and addressed. This is why those expensive template systems fail to serve your team over time.

In our business writing courses, we teach critical thinking skills. We focus on core sets of writing questions and considerations that are flexible and strategic. By equipping our learners with the skills to build their own outlines and templates, we know we're empowering them with knowledge that lasts well beyond our time together. As projects evolve and team goals grow, you need writing skills—not the same old template, time after time. With our help, your team will be better equipped with strategic perspectives on communication and writing that lead to holistic thinking and much deeper insights than a template could ever prompt.



Our business writing courses actually teach writing.

We don't give templates and we don't aim for "quick fixes." We help learners understand their own individual areas for immediate improvement while showing them how to grow new writing skills and habits over time.

Download a Course Outline

Individualized feedback helps you identify patterns and make positive changes.

There is no one-size-fits-all solution to better writing skills. And quick tips and tricks won't help you very much if you can't self-identify areas that need improvement.

All of our business writing courses and coaching plans offer one-on-one feedback from writing instructors with years of experience in teaching writing and writing professionally. Their focused pedagogical insights offer subjective, individualized attention to every learner's writing to allow your team members to develop stronger writing skills.

Our instructors focus on both local and global patterns of error. This means they identify "local" patterns of error in phrasing, grammar, and spelling, as well as more "global" patterns of error that have to do with organization, positioning, and persuasiveness. Our holistic writing review process ensures that learners have the opportunity to focus on actual changes they can make in their writing habits and style.

These changes lead to positive outcomes, including increased efficiency, more pointed persuasive focus, and increased confidence in communication skills.

Watch an example of individualized instructor feedback.




Our course outcomes are future-proof.



Business writing training is an investment in your team's skills—and in the future of your business. Our learning modules use incremental learning to ensure that learners don't simply adopt a few "quick fixes" to existing processes. We help them understand individual areas for improvement, as well as grow new writing skills and habits over time.
Our business writing courses also help learners identify the core patterns and processes they use today and assess how well those processes are working for them. We equip them with strategic skills in outlining, planning, drafting, editing, and revising—focusing on each step in the business writing process—with the goal of increasing efficiencies across the board.
Read testimonials from individuals who've trained with us.
Become a better business writer through training and practice.
We're all always writing, and using our communication skills, to do our jobs. Learn more about how business writing training with our team can help your team get to the next level, quicker.
Learn more about our custom business writing training options for groups.