One of the most vexing considerations when writing a proposal is deciding what information to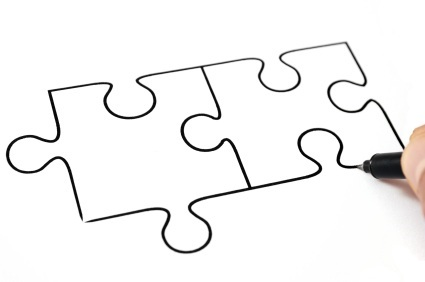 include and what to omit. And, we need to tier information so it is relevant and compelling.
Here is the honest answer to determining what information to include in your proposal, and where to place it: It depends. Every proposal requires different content, sequencing, and even tone, depending on audience needs. Therefore, we have to approach proposal writing with a logical, step-by-step process that is built on audience needs. That's why templates are useful in proposal writing, but never definitive, and can get you in trouble.
The Essential First Step When Writing a Proposal
There is a first step every proposal writer should begin with, when writing every proposal, to determine what to include and what to omit: analyze your audience carefully.
In essence, at this first most important point in the proposal writing process, you need to figure out your audience. Everything else - content, solutions, product recommendations, tone, and even pricing and presentation - hangs fully on audience needs. Defining your audience is the critical stage in proposal writing.
At this point, don't even think about your company's technical knowledge or unique solutions; that will come later. Don't muddy the waters yet.
What to Include and What to Omit When Writing a Proposal
Always start with considering your audience.. Get a clear idea of them in your head before you plan solutions or write anything. Ask yourself questions about your proposal readers:
How much do they know about your company and your solutions?
Are they resistant or open to change or new process?
Have you worked with them before?
Are they cheap or willing to spend money to get a good solution?
What are their pain points?
What is most important to them about their pain point or issues?
What is less important to them, but perhaps still relevant?
Are they interested? Or, are they disinterested?
Is your working relationship established and easy, or established and being reviewed?
Are they knowledgeable about your industry in general?
Etc.
The answers to these questions frame everything else about your proposal.
You will match proposal content directly to the audience. Always. A very common proposal mistake is to write what you, as the proposal writer, think is important about your solution or product. That may or may not be your readers' primary interest. It's an easy trap to fall into because we all know our products and solutions so well. It's natural to write from our own perspective, especially when we enjoy our work, believe in our solutions, and are knowledgeable and passionate about our subject. But, you will likely fail to meet your readers' real needs if you don't first analyze your audience.
We always want to provide content that is relevant to audience needs. We can't do that if we don't first figure out our audience's perspective, experience, challenges, and needs.
Defining your audience when you start to write a proposal is the essential first step that will help you know what information to include and what to omit, and also tier its importance, in the proposal. Match the information directly to audience needs.
Be certain your first step when writing a proposal is defining your audience. I like to simplify this into two steps:
Who will actually be reading the proposal?
What is their "deal?" (Are they interested? Disinterested? Reactive? Affable but unable to commit? Cheap? Willing to spend money for value? Knowledgeable about the industry and solution? Are the readers a committee? If so, what is the "deal" with the members of the committee?...)
Wrestle with these questions until you clearly understand your readers. Once you have your readers clearly in your mind, you will easily be able to determine what content to include, or omit. And, you'll know much more easily where and how to present it.
First Things First
Skip this important first step and your content can't possibly match reader needs or determine what information is most important. And, the proposal will likely be unfocused and over or under weighted with solutions or present irrelevant information.
If content is not matched to your readers' needs, you are unlikely to earn the business. You can't determine the right content if you don't first analyze your reader during this first essential step to writing a proposal.
Ready to master proposal writing?
Close more business by enrolling in our online Proposal Course. Receive instruction, templates, and feedback on each incremental step of the proposal you write during the course. Additionally, the last lesson includes individual coaching on the strategy and writing of proposals you write at work and a detailed review of the proposal you write during the course.
You will fully master proposal writing in this course.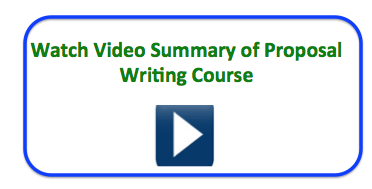 Or, download our free guide on How to Write a Proposal.