If you are in a client-facing business, there is a good chance you have received an RFP or informal proposal request at some point. (In case you haven't, RFP stands for "request for proposal.") A proposal is your opportunity to show a potential customer what you are capable of, and what the customer can expect from working with you.
Knowing how to draft a proposal is key to winning business. The full proposal process is taught in our proposal writing course, but in this series of articles, I'll offer tips to keep in mind when you write your proposals to help you make the most of the proposal process from the very first word to the successful closing of a deal.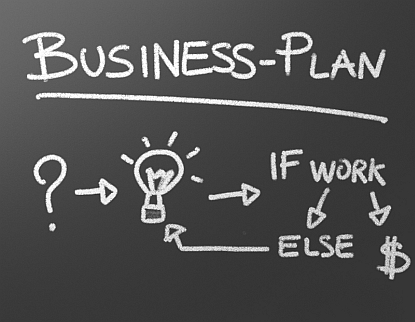 Make the Proposal Title Count
Your proposal should always include a title, and that title should never, under any circumstances, be "Proposal," or even, "Proposal to XYZ Company." Naming your proposal "Proposal" would be like naming a book "Book." It tells you nothing about what's inside, and it only reflects that you wrote a proposal.
Create an informative proposal title that is also interesting. It should also clearly be targeted to the company to whom you're sending the proposal. Don't let a company think you have a generic proposal that you send for every RFP or proposal request.
Let's imagine you design web pages and you receive an RFP from a bakery for a new website. You might entitle it, "Icing on the Cake: A Website Proposal for Uptown Cake Bakery." If you find yourself struggling to come up with the perfect title, don't worry. Something will come to you as you plan and write the proposal, and you can go back later and add a snappy title. Don't force it.
Have a Plan
Developing an outline for the body of the proposal will help you pinpoint your strengths and convey them efficiently. Clients send RFPs so they can determine and weigh the benefits of working with each company, then make an informed choice. Don't make them read through pages and pages of jargon and fluff to find the benefits of working with you. Spell out your benefits clearly.
Make your points succinctly, and describe them as well as you can without adding flowery language. In your proposal to the Uptown Cake Bakery, you can write, "We will provide you with a user-friendly content management system, allowing the administrator to make quick, easy updates as needed," and get your point across quickly. There is no need to be too creative here. The goal is clarity. Make it easy for the client to quickly understand your value.
Getting started can be the hardest part of writing a proposal. The goal is always ensuring the client readily gleans the benefits of working with you and your company. A good title will stand out and draw attention to your proposal, while succinct points will make your proposal easy to read and understand. Be sure to stick to these points from the start, and clients will be sure to magnetize your way.
Note: This article is first in a series of articles providing essential tips for writing business proposals, publishing through summer. Subscribe to this blog to receive the full series as it publishes.
How to Draft a Proposal: Title and Planning
How to Draft a Proposal: Match Content to RFP
How to Draft a Proposal: Specific Deliverables
How to Draft a Proposal: Format for Scan
How to Draft a Proposal: Specific Numbers
How to Draft a Proposal: Polish and Ask for Business
Ready to Master Proposal Writing?
Learn to master all elements of proposals that close more business, receive feedback on your writing, and coaching for one of your proposals in our Proposal Writing Course.
Or, read our free guide on How to Write a Proposal.