How to Write a Sales Email [Plus Free Template]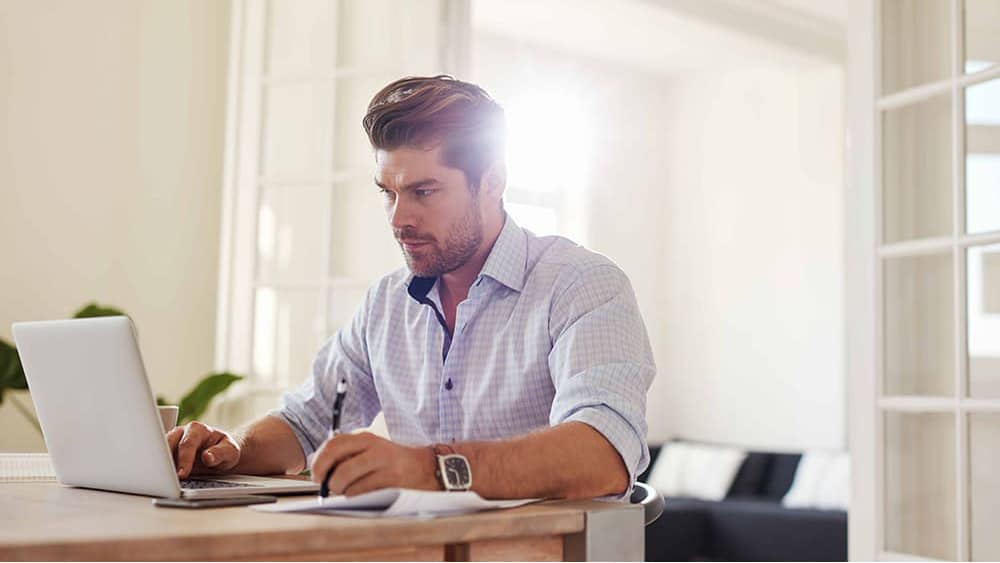 Sales emails are incredibly common. Strong sales emails that get results are far less common.
This rarity creates a high-value opportunity to differentiate your company from your competitors through the humble sales email. The process is not mysterious. It simply requires thoughtful customization based on the audience and the sales strategy.
Many types of sales emails are employed at different points in the sales funnel:
This article covers the four most important sales emails, what should be included in each type, and the key considerations to trigger a response.
The prospecting sales email
The prospecting or introductory email is a critical tool in modern business communication. However, its popularity also leads to its downfall; potential clients receive a slew of sales-y emails that become bothersome to sift through. Before any text is typed, a clear understanding of this communication's goal is required. Is the email aiming to set an initial phone call, launch a product trial, or another action? This prospecting email should not confuse the reader by leaping ahead to the final goal (e.g., the sale!) before you've even been introduced.
Clarity on your client and their business challenges is also critical to frame your solution appropriately. Your value proposition must be tailored to each prospecting email. Why should the customer consider your product? Your technology could offer operational improvements, financial savings, or reduced barriers. One of these benefits is the decision-making factor or the intrigue-building fact. Integrate the data you have to delineate your offering for the client.
Once the sales stage and the value proposition are determined, you can then draft the email. This planning process will save you time and improve your overall effectiveness. The email text requires thoughtful crafting of the content. The opening needs to pull the reader in, the pitch needs to explain why they should care, and the closing must have a clear ask or call to action.
The subject line is the most critical element of the introductory email. Research by ExactTarget shows that the average person spends only 2.7 seconds on a message before deciding if they'll delete it, forward it, or read it. Your subject has to get this first 'yes' within 2.7 seconds. It can't be good; it has to be great.
Use information that will grab that attention to capture the potential customer's attention. Mention the name of a referral to make a personal connection. Relate your email to a recent company event, like a merger or major contract win. When you craft a potential subject line, re-read it from the client's perspective: would you open it?
We cover even more about prospecting emails in our online self-paced Sales Writing course.
The post-findings call sales email
Congrats! You've had a discovery call with a new client. Now, you need to write a follow-up email. This communication should summarize what you proposed in the call and follow-up actions. This email also plays a vital role in positively framing the discussion. Without your summary, the client can interpret and relay information that may not align with your intent.
A strong summary email has four main components:
It should acknowledge the call and confirm how you can help their business.
It should then delineate what you are offering.
Be clear on the scope of your solution and as specific as possible. Your offer comes at a price, and it should be clear to the client how much it is.
Finally, the email should wrap-up with clear actions for both sides.

The client may need to discuss or set a meeting with other internal team members or sign-up for a product trial. You may need to provide additional data or clarify the proposed terms. These actions should be clearly outlined with a defined period. Where possible, make the effort as easy as possible for the client by directly including information or links that support their action.
The post-findings call email presents a new opportunity to communicate to your potential client your professionalism and competency. Complete your final review of the email with this lens in mind.
The follow-up email
Now, you're waiting for the client to reply. Sometimes the sales process progresses rapidly. Other times, the process stalls and requires additional communication. A thoughtfully crafted follow-up email can revitalize the process. However, an email "just checking in" will just create a headache for the client and frame you in a subservient, "I'm chasing" role, instead of a trusted partner who can solve a problem.
A follow-up email that gets results is tailored to the client. It requires an examination of what is potentially the barrier to action. Tie your email to a concern your client has noted, an internal timeline that could require action, or any other nugget of information where your product can be positioned as a solution.
This follow-up should reiterate your company's value proposition in a way that your client will respond to solve their problem, not to complete a pleasantry.
The email that closes the deal
At long last, your client is on board. The last communication before the work can begin is the email that finalizes the scope. This informal proposal email compiles all the previous conversations and modifications into a complete picture of your company's solution.
This communication should describe the outcome, the proposed solution, and what this solution costs. This email should also build in gratitude, risk reduction, and clarity on the next steps. It presents a vision for the working relationship and the delivery of your solution.
This proposal is one version of many forms that fall under proposal development, which is its own form of business writing. While preparing this email, it may be worthwhile to look at your company's best practices for proposals or our library of proposal resources.
Business email template
Each business email must be tailored to the client and the stage. The following template provides a basis to build your customized sales email that is appropriate to the sales stage.
Subject line [a timely and personalized hook]

Greeting [address the client by their preferred name and include all appropriate recipients]

Opening [placing your solution in the context of a customer's pressing problem]

Pitch [value proposition tailored to customer needs]

Closing [clear call-to-action and next steps for both sides, with a clear timeline]

Signature [with clear contact information]
Using the sales email as a competitive advantage
Writing an effective business email requires careful consideration of the audience and the stage in the sales funnel. These factors, of course, are in addition to the general business writing best practices. Integrating these considerations can set your company apart.
Your sales email can be a welcome respite in the inbox deluge. Making a clear and persuasive connection with the client over email will translate to better relationships and improved sales.
To take your sales writing to the next level, enroll in our online self-paced Sales Writing course.