How to Write in Business English in 4 Steps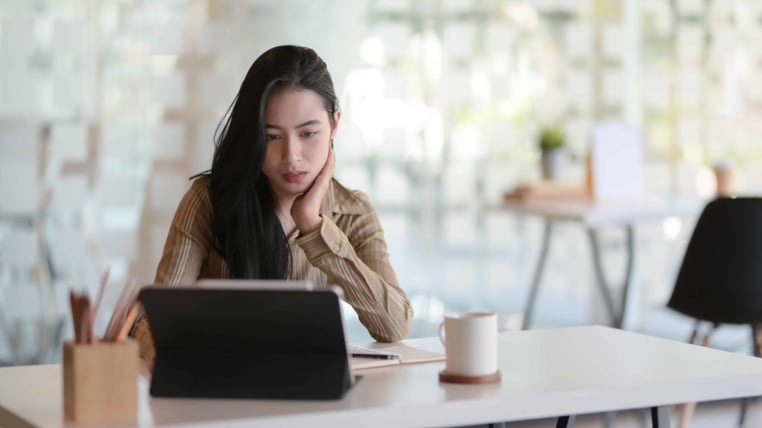 Learning how to write in Business English may seem daunting at first, but it's probably one of the easier types of English writing to master! Business English relies on clear sentences that are short, direct, and easily understood by wide audiences.
Improve your English skills in business writing by following the four steps below:


1. Prioritize clarity over sophistication
A common mistake for non-native English speakers is to over-write, i.e. to write much more than is necessary in an attempt to sound more sophisticated or professional such as in business emails. This often comes from an academic background.
However, academic writing and business writing are NOT the same. Yes, both have professional conventions, but business writing needs to be clear and concise. It focuses on the what (rather than the why and the how like academic writing) and directly conveys solutions or recommendations.
Use direct sentence structures and rely on simple, rather than complex, verb tenses. Always prioritize clarity over sophistication in your business writing. You want your writing to be easy to understand so that your writing gets out of the way of the content and allows your message to shine through in a professional manner that makes people want to do business with you.
The Hemingway Editor is a great (free!) tool that can help you write simply and directly. It highlights instances of dense sentence structures (passive voice, adverbs, long sentences) so you can fix them. This video goes into more detail about how this app works.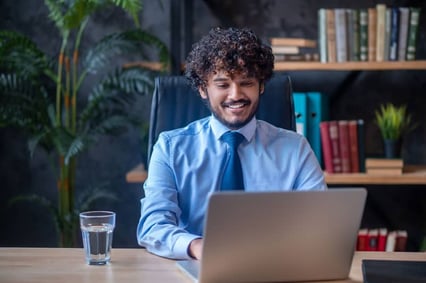 Practice your business writing in English and get detailed instructor feedback on your actual writing.
Enroll in our effective business writing course.
Download the Outline
2. Keep your audience (and goal) in mind
One way to keep your writing clear, direct, and concise is to keep your audience in mind. Ask yourself these questions:
Who is your audience?

What do you want them to know or do?

What do they want out of the communication?
Answering these questions BEFORE your write will help keep you focused on who is reading your document, what your goal is, and what content you should include (and what you should leave out). This will help you write more effectively and efficiently. You'll also be able to hit the right tone for the business people you're writing to (e.g., conversational tone).
Every one of our courses has a lesson on audience analysis because it is such a foundational skill for learning how to write in Business English for native and non-native English speakers alike.


3. Avoid jargon
Jargon is a context-specific language that is often difficult for people outside of that context to understand. Business writing is often loaded with jargon, so much so that it becomes meaningless. It's particularly challenging for global English speakers to understand jargon, so it's best to avoid jargon. That said, It can be hard to avoid it because it will seem like everyone else is using it! You can read more about why you should avoid jargon and see some examples (and replacements) here.
One of the easiest ways to find and fix your jargon is to use our free Jargon Grader! You just copy and paste your text in, and the Jargon Grader will highlight examples of jargon for you.
Tip: while not exactly jargon, "pleasure" is a tricky word in the English language. It can be used as a polite way to say that you are happy to meet someone, and it can mean something sexual. My university students often make a mistake with this word, so I wanted to make it clear here as well!
The only consistently correct way to use it in a professional setting is to say, "It is a pleasure to meet you."
You may also occasionally hear an exchange like this,
Speaker one: "It's so nice to finally meet you."
Speaker two: "Oh, the pleasure is all mine!"
Anything outside of these examples has the potential to sound sexual, and that is the opposite of what you want in a professional business setting.


4. Use a spell and grammar check program
In addition to using our Jargon Grader to help you learn how to write Business English well, we also strongly recommend using a Spell and Grammar check program to achieve proper English grammar and avoid spelling mistakes. Here are three options that we really like:
Microsoft Editor - This is built into Microsoft Word both in the desktop app and in Office 365 (since 2019). It offers feedback on grammar, spelling, punctuation, clarity, professionalism, and more. I love this tool and use it for anything that I write in Word. This

link

provides the download for Chrome or Edge.



Grammarly

- This is an extension (and website that you can upload documents to) that will check the grammar for everything you do online. Like the Microsoft Editor, it offers feedback on grammar, spelling, punctuation, clarity, professionalism, and more. This tool is fantastic, and I use it to check my email, social media posts, and anything I do on Google. It also offers a tone check tool to tell you how your business email sounds (friendly, professional, stern, etc.). I use the free version of this tool and find it sufficient for online corrections.



Word Tune

-

This is a fantastic Chrome extension that uses AI technology to provide sentence re-work suggestions. It will also catch some grammar issues. This is a really nice tool for non-native speakers of English because the suggestions it provides are to make you sound more natural.

Because they are so similar yet so different, this

video

explains the difference between Grammarly and Word Tune.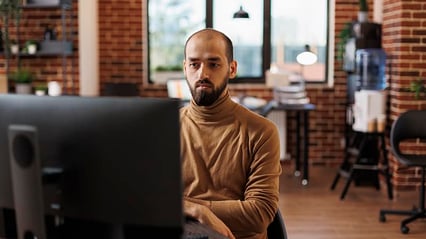 Enroll in our course for non-native writers to improve your English business writing skills today.


Learn More
How to write in business English
As outlined above, there are four steps to learning how to write in Business English:
Prioritize clarity over sophistication.

Keep your audience in mind.

Avoid jargon.

Use a spell and grammar check program.
Our business writing courses can help you achieve efficiency and fluency in your Business English writing skills and writing style. Improve your business communications and professional business documents (e.g., business letters, business reports, and more) by taking a business writing course with us.