In my previous article in the series, How to Draft a Proposal, I discussed the importance of proposal format to help your potential client readily grasp your propositions and value. I explained the benefits of formatting a proposal and why you should include bullet points, headings, subheadings, and color to enable a reader to scan quickly and absorb key concepts. A proposal needs to be easy and quick to absorb, and readers need to be able to locate key information readily. If format is cluttered and difficult to navigate, your potential client will inherently question your organization and project vision. Or, the potential client won't bother reading your proposal at all.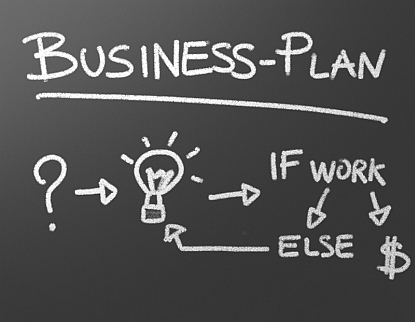 In this article, I want to shift to another critical proposal component: numbers.
Break Down Numbers When Drafting a Proposal
I've already warned how easy it can be to lapse into using jargon and buzzword instead of clear, evocative words that express your value. But it is just as easy to start throwing internal slogans and clichés out at clients. You need to avoid these. Instead, showing the specific numbers and deliverables helps a client build trust with you.
Instead of summarizing what your solution will cost, actually itemize costs for your potential client, and explain the value behind your numbers.
Going back to our Uptown Cake Bakery example, instead of just stating the price of the website is $5,000, you should actually break down the different pricing.
Let your client know that research will cost $500
Development will be $2,500
Photography will be $500
Meetings will be $500
Content on the site will be $1,000.
You can take all of that one step further and explain development costs are the highest portion of the total fees because you work with very skilled designers, ensuring the client will receive a functional site that is both eye catching and usable. Stress the client benefit when justifying numbers, not the workload to you.
There are two major sales advantage of delineating costs:
It allows a client to choose portions of your solution that are most relevant, or even just stay in budget. (Best for the client)
This ensures you will not lose a client who cannot afford your entire package. (Best for you)
Never, ever understate actual costs to your client and then charge them more money than what you quoted in your proposal. It is bad business and will sour relationships.
Consider Your Competition
As you are writing your proposal, you need to keep your competition in mind. What sets you apart from them? Is it your skills? Your development process? Your customer service? Don't specifically mention your competition, but think about what weaknesses you see in them and then offer your strengths that counteract them. The cost area of your proposal is a perfect location for an implicit competitive comparison.
For instance, if your websites cost more than your competition's, then mention that the cost reflects a website that comes with graphics, photos, banners, or whatever else your company does better than your competition.
Delineating the inclusive value for each cost element takes client focus off the cost alone and emphasizes the value your solution provides, or problem you solve. Additionally, you are far less likely to lose a contract on straight cost comparison.
Pricing determines your profit, of course, but expressing costs well offers strong persuasive elements as well. Learning the many steps and considerations for writing a winning proposal is complex.
Ready to Master Proposal Writing?
Learn to master all elements of proposals that close more business, receive feedback on your writing, and coaching for one of your proposals in our Proposal Writing Course.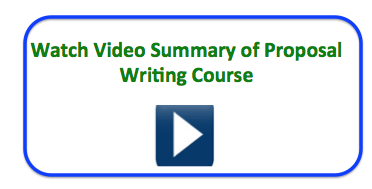 http://www.instructionalsolutions.com/proposal-writing-course/demo
Or, download our free guide on How to Write a Proposal.