How to Write Effective Technical Documentation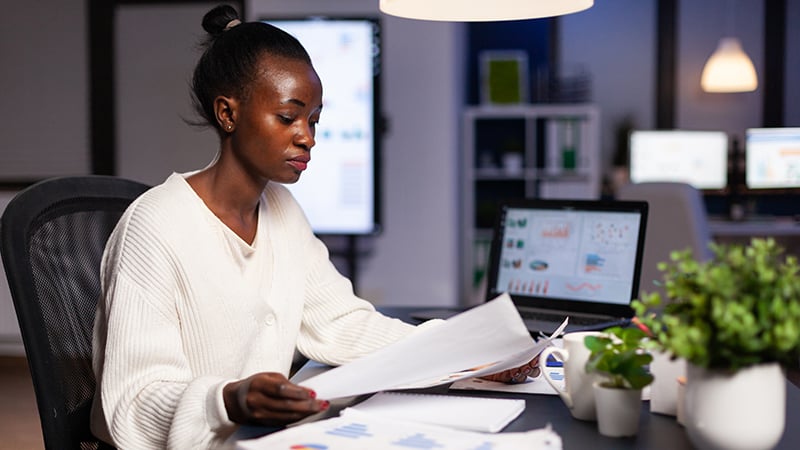 Success in technical writing is based on your readers' comprehension of your output. The same holds true for an instruction manual, user guide, report, brief, or any other technical document.
Whether you're just starting out in technical writing, contemplating it, or heading towards becoming a pro, it's smart to be reminded of the tips of the trade. These tips can only make us better.
Let's first look at what technical documentation actually is and what must-haves are necessary when writing a technical document. We'll then consider the ABCs of writing technical documentation.
What is technical documentation?
Technical documentation is a written record of a process, procedure, product, service, or system. It may include instructions, manuals, specifications, procedures, diagrams, flowcharts, schematics, drawings, maps, charts, graphs, tables, etc.
The goal of technical documentation is to help users understand how to use a product, device, service, or system by providing them with information that they need to operate or understand the item effectively.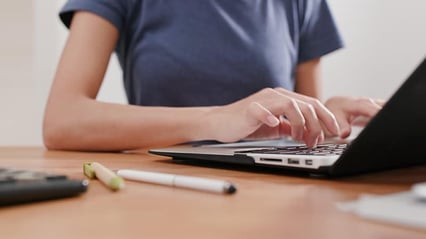 Become a better technical writer today and advance your career.
Our Technical Report Writing course includes instructor feedback and guidance while you write an actual technical report. Receive one-on-one coaching to review your final document.
View Course & Outline
Types of technical documentation
A wide range of technical documents falls under this umbrella. Some examples are:
Instruction Manual - A step-by-step guide to using a product or performing a task.
User Guide - A user guide is an explanation of how to use a product or service. It is one of the most common forms of technical communication.
Reference Manual - A reference book containing information about a product or service.
Procedure Manual - A set of detailed steps used to perform a specific task.
Specification - A list of requirements for a product or service.
API Documentation - A description of the API (Application Programming Interface) that allows software developers to create applications that interact with the system.
Depending on your industry, a tech writer can be faced with many major types of technical documents. Luckily, the same technical writing process applies no matter what you're writing.
The two must-haves for writing technical documentation
#1: Write well
It is imperative that you write well as a tech writer. And when I say "write" what I really mean is "communicate." You are a person who really enjoys writing and also loves to explain things to people.
A tech writer is a trainer, in a sense. They are sharing the "how-to" and technical details with their written word, headers, corresponding images, diagrams, and other visuals. Great technical writers report on everything you need to know about a topic.
#2: Understand the topic
Technical writers are not "just" writers. They are also subject matter experts (SMEs). This is not a nice-to-have but a requirement. A good technical writer has "been there done that" in terms of the topic that they are presenting. Now, there may be elements that need brushing up, and a little research will be necessary.
It's important that you are comfortable with the subject and understand the ins and outs. Technical writers are experts who have a burning desire to share the details of a topic in which they are most passionate.
Write technical documents by following your ABCs
"A"
The "A" is All About your Audience! Knowing your target audience is important in all types of writing, but in technical writing, it is the most important factor in your success. First, you must identify your target audience(s). Who are they? What do they know or not know? There may be more than one. This adds to the challenge, but you can certainly rise to it.
You must ask what the reader seeking to gain by reading my document? What is their end goal? Am I earnestly writing to them directly, and addressing all of their questions and concerns?
You must put yourself in their shoes. Be sensitive to their needs. Be sure to adapt your language to your target audience's knowledge level. Be clear and to the point. Following a clear technical writing process can help you here.
"B"
Here, we are referring to the action of just "being." There should be no pretensions in your writing as you explain technical details. You should "be" who you are as a technical writer which is first and foremost a guide, educator, and trainer. Be genuine. Use plain language. Avoid bloat.
Apply the KISS (Keep it simple stupid) method in your writing. The late Clarence "Kelly" Johnson was a well-known aeronautical engineer at Lockheed Martin. He coined the KISS principle. Stick to Mr. Johnson's way of thinking with every sentence.
Know that you don't need to make it complicated to be perceived as an expert. If you write with this mindset, your output is sure to be concise, direct, and precisely what your readership needs. Consider the words of Albert Einstein, "If you can't explain it simply, you don't understand it well enough."
"C"
The "C" stands for Creativity. Are you wondering how a technical writer could or should be creative? First off, be reminded of the different branches of creativity. There are categories of creativity, and it's fun to see where you fall. The truth is that you can be creative in your technical writing.
Both your writing style and formatting style matter. Pay close attention to how you structure the content. You want to present it in a way that will make it easiest for your readers to grasp. You don't have to be creative and artistic in terms of design. There are other methods. Your use of bullets and headers to break up the text is key. You may forego text in some instances and incorporate a table or chart instead.
In technical writing, there are many ways to communicate your message. There will also be visuals, i.e., images and diagrams that are eye-catching. Guide the design group about optimal image types. A style guide can be helpful to create and follow.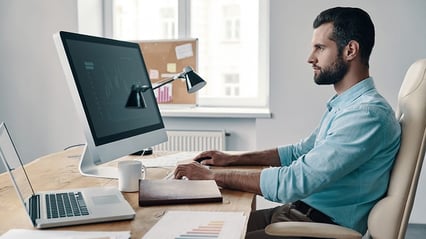 Write any technical document and get instructor feedback and live coaching on your actual writing.
Our technical writing course is available for individuals and groups.
Download the Course Outline
The ABCs of writing technical documentation
Follow these logical steps with technical writing: the Audience, Being, and your Creativity. Consider your intended audience, be genuine, and sprinkle in some creativity, as you bring in examples. Balance out your instructions with descriptions that paint a picture. This will ensure that your message remains in your readers' minds for a long time to come.
For added support and the next level of instruction in technical writing, enroll in our technical report writing course.