4 Technical Writing Programs to Help You Become a Technical Writer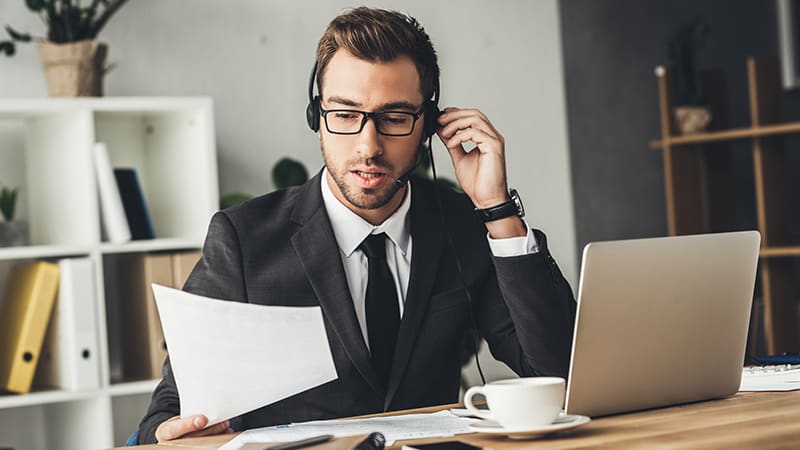 Are you on the path to becoming a full-time technical writer? Or maybe you're entertaining the idea of a second technical writing career or part-time gig?
Either way, you need more information about the technical writing programs out there to help you become not just any technical communicator, but a really good one. It's important to check out your professional certification program options.
What is a technical writing program?
When you google "technical writing programs," you will be bombarded with tons of technical writing certifications. The advantages of this type of technical writing program are the specialized courses. Many also offer online programs which are great for many.
The focus of technical writing programs is on writing documents, learning how to format these, and improving communications. Here are a few tech writing examples:
White papers
Medical communication
User manuals
Technical reports
Feasibility studies
The disadvantage of these programs is that it is hard to determine which one is legitimate. They are a dime a dozen and cost a lot more than that. What do these certificates even mean? It seems like a lot of money with much ambiguity regarding its true value.
Comparison shopping is a must so you can get the best education, in the shortest span of time, and at the right cost. Here are four potential programs: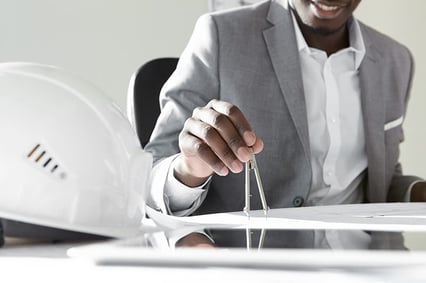 Become a stronger technical writer today and advance your career
Our Technical Writing Foundations course includes instructor feedback on your actual technical writing.
View Course & Outline
1. College or university tech writing program
If it's any indication of the growth in the field, it's the outpouring of technical writing classes set up at elite institutions around the country. Everyone is coming out of the woodwork to cash in. With the global focus on STEM, technical writing is gaining much attention as a lucrative job prospect.
College students can choose to major or minor in technical writing as part of their bachelor's degree from an accredited university. Such a program is appealing to those who are intent on writing and want to expand to the fast-growing field of technical writing. For students of medicine, engineering, or computers, it is the chance to bump up their communication skills a notch and practice writing technical documents.
Here are a few universities that offer technical writing classes:
Dalhousie University
Mercer University
Oregon State University
Another option is to enroll in what's referred to as an "extension program." In this case, you can receive a certificate (versus a bachelor's degree). The ticket price for courses at a university is high, and while tuition varies, it can be upwards of $3,500.


2. Books
It is known that writers love to read. It should therefore come as no surprise that a "how-to" book can serve as your technical writing program to help you become a technical writer. There are all sorts of books on Amazon that show guidelines for tech writing and communication. Here are a few options:
Expert technical writers may even have one on their desk that they use as a reference. These technical documentation books can be purchased for very cheap if used.
The more expensive ones are a fraction of what an in-person or online course might cost. The downside is obvious. Reading alone does not allow you to ask questions, interact with experts, or network. Books are also not professional certification programs.
3. Online courses
An online course is an excellent option to hone your technical writing skills. Online training through educational platforms allows you to complete technical documentation assignments and put your communication skills to the test. These courses should:
teach you effective writing practices,
show how to use technical language properly,
provide tips on visual communication and document design, and
give you the chance to write technical documents.
But how do you choose the best tech writing course? There's a wide range of options online.
Opt for the tried and true (and not one that just focuses on grammar rules). Instructional Solutions has an expert-vetted program in technical writing and has coached hundreds in class A content through written and video material. It is well-known for its one-of-a-kind curriculum, which business professionals and university professors built. Instructional Solutions is the perfect fit for those who are independent but like some structure and guidance at times.
Students contend that the best part of the program is the individualized feedback they receive from instructors with both English academic and industry experience. You want to be part of a program, whether as an individual or group, where 100% of the students rated their instructors as "good" or "very good."
This gives you the confidence and hands-on experience you need to apply for technical writing jobs. You also receive a certificate of completion after successfully completing the course in the allotted time period.
4. Society for Technical Communication (STC)
STC is an alliance that was set up for professionals in 1953. As the name denotes, its focus is on the growth of both the practice and theory of technical communication. The STC boasts thousands of members worldwide and promotes an array of events and job postings. But for a much larger pool of job postings and cutting-edge tools that showcase your portfolio, Upwork is a recommended go-to site.
The STC could be a worthwhile supplement to your tech writing program to help you become a technical writer. It does post some outlets in education, but STC's value-add is more for networking and keeping up with trends in the technical writing industry.
In these respects, it is helpful to both professional technical writers as well as those new to the field. There are various membership levels that tout distinct benefits and range from $75 to $395 per year.
Which is the best option for choosing a technical writing program?
No matter your technical field, aspiring technical communicators are intent on finding a technical writing certification program to help them become technical writers. They want the quickest and most affordable pathway to get them earning the big dollars that come with technical writing projects.
More experienced technical writers are looking for customized courses to hone special skills. Industry-specific business writing programs are of great benefit but it's hard to find the really good ones. Everyone in the industry is looking for virtual, onsite, and self-paced training that elevates writing skills and reduces writing time by 25%.
Learn more about Instructional Solutions' tech writing program. Become a stronger technical writing professional, and increase your career opportunities.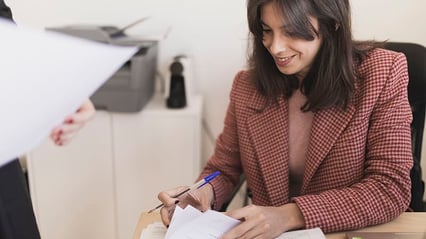 Write any technical document and get one-on-one coaching to review your actual technical writing.
Our Technical Report Writing Course is available for individuals and groups.
Download the Course Outline
As an Amazon Associate, we earn from qualifying purchases.