5 Types of Business English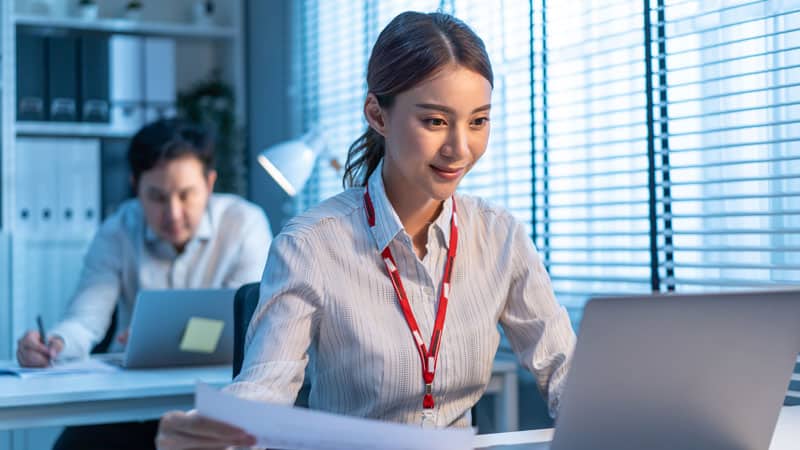 Business writing in English is a specific rhetoric, a genre of writing if you will, used in professional settings. For example, we know that business writing is different than creative writing or academic writing. However, a lesser-known fact is that there are many different areas under the umbrella of business English.
Whether English is your first language or not, and whether you are just starting out in the professional world or have been in the workforce for some time, it's important to refine your business English skills. In order to do that, you first have to be aware of the different types of business English.
In this article, I lay out five of the most common types of writing demands in business English. I also provide some key guidelines for each one. This article should serve as a starting point to help you feel more confident writing all types of business English documents.


Types of Business English
1. Daily communication
The first and possibly most important type of business English writing is general communication for regular business activities.
This type of writing takes place most often via email, but can also be via chat programs like Slack, Microsoft Teams, or Google Chat. This type of writing is generally internal, meaning with colleagues who also work at your company. Maybe you're asking for a business meeting. Or simply reminding your co-worker to review a document. But it can also be external communication with clients or other organizations. This is how most work gets done within an organization.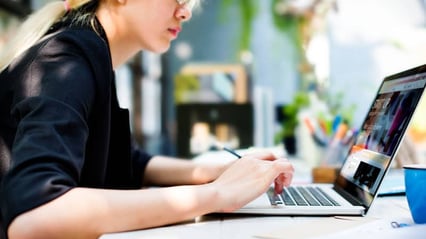 Since this type of business English writing tends to be less formal, many business writers discard it as less important. Grammar errors are more frequent in daily business communication. Sloppy formatting is also common.
But this shouldn't be the case! Everyday communication for business activities is not just a necessary part of your job; it's an opportunity to show your skill and highlight your professionalism. The way we communicate habitually has the power to shape others' perceptions of our work more than any other document.
All that said, this isn't the area to spend hours and hours editing every email. You don't need to beat yourself up about small mistakes. Use a good grammar check tool like Grammarly to help you speed up the editing process.
2. Report writing
Reports in business English can take many forms, but they share one common feature: they are all used as key tools for decision-making. Businesses rely on all types of reports to track project progress, assess risk, identify opportunities, and for many other purposes.
A report is more formal than daily communication. For that reason, they require more editing. This is a type of business writing that requires multiple rounds of proofreading. You want to be sure that there are no silly grammatical errors that make it seem as if you were rushing.
Your language in a report should be straightforward, not overly complex. Short sentences are very impactful. Plus, they reduce the likelihood of a grammatical mistake. The goal is for your reader to have a clear understanding of the report topic. Oftentimes that topic is highly complex by nature, so don't add further difficulty by trying to add "impressive" language.
Formatting and organization are also critical when writing a business report. Since business reports tend to be long and contain a lot of information, there must be a clear structure or key details could be lost. Once you've done all your research and idea brainstorming, spend some time thinking about your groupings of information. Use headings to label those groupings.
Here is a tip: descriptive headings are one of your best tools to create a strong report.

3. Technical document writing
Technical writing is a more specialized type of business English writing. There are many different kinds of technical documents. Some common ones include:
Technical engineering reports

Technical analyses

Feasibility reports

Standard operating procedures (SOPs)

Product manuals
As you can imagine, you need quite a bit of subject-matter knowledge to write a technical document. For that reason, many technical document writers have very specific, math or science-based jobs. Engineers, technology experts, and scientists are some of the professions that often write technical documents.
Stereotypes would say that people in those fields are less strong writers. But this is definitely not the case! Following a clear process, keeping your end reader in mind, and using universally understandable, direct language are the keys to generating a very strong technical document, no matter your academic background.
Technical Writing Foundations Course


4. Proposal writing
Another important type of business English writing includes the world of proposals. What is a proposal, exactly? It is simply a bid for business. You're attempting to create a business relationship.
Proposals are used to
demonstrate your or your company's understanding of a problem for another company or an individual (the client), and

present your proposed solution to this potential client (e.g., business owner).
Whether you are an entrepreneur or work for a company, you may need to write a proposal at some point in your career, especially if you're interested in sales. Like reports, proposals demand more formality and must be heavily proofread to demonstrate professionalism and build a business relationship.
The key to crafting a strong proposal is in the preparation. How well do you understand your target client and their goals or challenges? A common pitfall of proposal writing is to focus solely on how great you or your company are. A proposal shouldn't just explain why you are the best; it must demonstrate how you are the best for the client. This is a subtle, but important difference!
Tip: Avoid business jargon in proposals. Write so the reader can easily understand what you're saying. Business jargon adds vagueness to your message.
5. Marketing writing + social media
The last type of business English writing that we'll review is communication geared towards marketing and social media. This is a rapidly changing landscape that requires adaptiveness, innovation, and – like all other types of business writing – attention to the end reader. In this field, you may be writing for multiple platforms, notably email, Instagram, Twitter, Facebook, and Tik Tok.
All types of businesses and industries participate in marketing and social media. This may be the fastest growing area of business English writing now so there is a lot of demand for strong writers with this skill.
There are two major elements that are especially important in this type of writing:
awareness of brand voice and tone

conciseness
Identifying the appropriate tone is necessary for all types of business English writing, but for social media and marketing writing, an engaging and consistent brand voice is especially critical. As a writer, you're not using your own voice. You must find the right words and phrasing for the tone of the brand or company. This is a medium where it's harder to keep your readers' attention, so conciseness is key! Fewer words, complete clarity, and maximum impact are the goals here.
Improve your business English
I hope this helps you better understand the various types of writing within business English. No matter your area of work, strong written communication is a huge career asset. At Instructional Solutions, we're here to support you. Enroll in our Business Writing Techniques for Non-Native English Writers Course to take your writing skills in business English to the next level.