10 Types of Technical Writing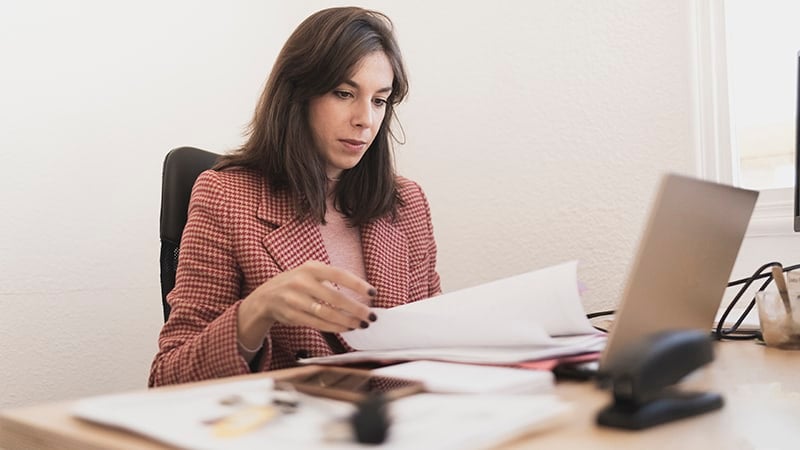 A technical writer is often tasked with writing types of documents that may include project documentation, general business writing documentation such as forms, templates, presentations, bid documentation, marketing collateral, and training materials.
Technical documents or technical communications take many forms:
User Guides/User Manuals

Statements of Work

Policies

Standard Operating Procedure

A Technical Email Sent to a Colleague

Reports

Specifications

Bid Documentation

Marketing Collateral

API Documentation
Let's look at each technical documentation type in detail (just know that some overlap occurs with these documents) and a few tips to improve your technical writing skills.


1. User Guides/User Manuals
Also called a user manual, a user guide is a how-to document that breaks down key tasks and basic step-by-step instructions for the end-user to install, assemble, use, or troubleshoot a technical service or software. For example, you might receive basic assembly instructions for ARM core programming.
A wide variety of manual and guide types exist.
Instruction manual
Product manual
Repair manual
Policy manual
Training manual
These documents are written with the assumption that the user has no technical knowledge or doesn't understand the technical terms of the topic.


2. Statements of work
A statement of work or SOW is a legally-binding document created for potential customers and breaks down the work management tasks of a project. It outlines a project's purpose, resources, schedule, milestones, and costs.
Here's how an SOW is typically set up:
Introduction
Purpose and objectives
Scope of work (limitations of work)
Schedule
Deliverables
Tasks
Milestones
Testing and compliance
Cost and payment terms
These documents should be written with clear, direct language and all acronyms spelled out.


3. Policies
A policy outlines procedures and standards of behavior for a specific scope such as a company, product, or project. It includes requirements for the company, product, or project to succeed. An example could be a cybersecurity policy at a company.
For policies, try to use simple language rather than falling back on jargon. Remember that the document should be easy for your reader to understand.


4. Standard operating procedures
A standard operating procedure or SOP is a set of instructions on what steps to follow when performing some kind of operational task.
These steps ensure that laws, industry regulations, or a company's quality standards are met. SOPs are typically required in industries such as manufacturing, warehousing, and restaurants. SOPs involve complex topics and breaking down complicated subject matter.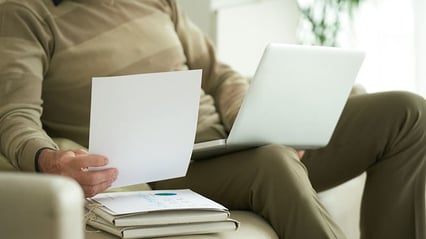 Write any type of technical documentation and get instructor feedback on your actual writing.
Our technical writing course is available for individuals and groups.
Download the Course Outline
5. A technical email sent to a colleague
Emails can be technical writing too! For example, you might explain step-by-step how to transfer users to a license management account and how to assign licenses to a user. Or you might provide instructions on how to use a new software feature.
For a technical email, follow the same best practices that you would with any email such as including a greeting, bottom-line-on-top, headers, etc. Learn more about best email writing practices here.


6. Reports
A report details the results of a project. A wide range of technical reports exists. Common types of technical reports include a feasibility report, laboratory report as a medical writer, and annual report.
For example, an annual report is a comprehensive technical document that a company presents to its shareholders to describe its activities from the previous year. The formal document typically includes a report from the company's Chairperson, CEO, corporate info, mission statement, etc.


7. Specifications
Tech specifications outline how you're going to approach a specific problem or issue. It also details the need for a solution such as a system or a project. Here's a simple example of a product specification:

[Source]
With specifications, you know the unknowns like potential risks or performance issues. Specifications help with collaboration too because you can agree on the specifications which improves the timeline of completing a project and prevents costly mistakes.


8. Manuals
An end-user manual is a type of content that guides someone on how to use a product or service. These documents are written with the assumption that the user has no technical knowledge or doesn't understand the technical terms of the topic.
As with guides and reports, a wide variety of manual types exist.
Instruction manual
Product manual
Repair manual
Policy manual
Training manual


9. Bid documentation
Bid documentation is technical documents that describe the elements of a construction project and are used to request proposals. Elements include estimates, specifications, and plans of a project. It gives bidders or suppliers the necessary info to place bids.


10. Marketing collateral
Marketing collateral is a type of marketing communication that shows why your company, product, or online platform is the best on the market. It's not always technical, but it can be if you're sharing about technical information such as software or hardware.
Types of marketing collateral include e-Books, case studies, and white papers. For example, an e-Book titled "Guide to C++ for Software Engineers" would be technical marketing collateral.


11. API documentation
API documentation is a reference manual on how to effectively use and integrate the application programming interface (API). It's written for technical users who want to move forward in their software development. It shares specialized knowledge and schemas for tasks for software programs.


Is technical writing different from business writing?
The many types of documents that a technical writer is required to write are so wide that there will always be overlap with business writing and each task requires discernment and a logical process to plan.
Both business and technical writing are fully framed around reader needs.
The key difference is that tone in business writing is more varied and can be persuasive and it addresses any business communication, while technical writing tone is more neutral and objective and addresses technical topics.


Use a formal writing process for all types of technical writing
The above list isn't exhaustive. Training materials, learning modules, and medical docs are just a few other types of technical content written by technical writers. But no matter what type of technical content you're writing, follow a formal writing process to become a better technical writer:
Make sure your audience and purpose guide your document.
Ensure that your categorization and sequencing are logical for the reader.
Format your documents with headings, bullets, and visuals.
Edit, edit, edit for accuracy.
As the demand for technical writers increases, learn how to improve your technical writing skills. Instructional Solutions offers technical writing courses to help you write effective technical documentation and become a better technical writer.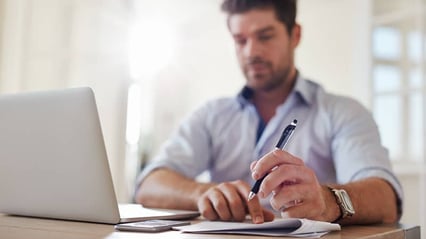 Learn how to write any technical document well in our online self-paced course.
Our technical writing courses are available for individuals and groups.
Download the Course Outline