4 Types of Business Writing [And When to Use Them]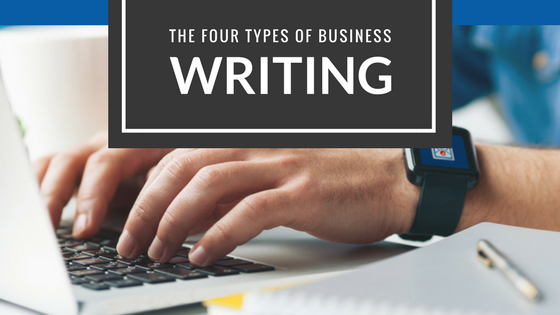 The world of business writing can seem vast. Each office seems to have variations of documents, each with their personalized templates and industry focus. Varying scenarios require varying forms of business writing. However, the innumerable documents can be distilled into to four main categories.
Each category has its overall goal. Based on the objective, each of the many business documents falls within these four broad segments.
This article will break down the broad field of business writing into four categories. Understanding these conceptual divisions will help guide your decisions about your document choice and goal.
1. Instructional Business Writing
Instructional business writing provides the reader with the information needed to complete a task. The task may need be accomplished immediately or it may be for future reference.
This type of document must break down a process into steps that are understandable to the reader. The written record must account for reader's knowledge of the area, the scope of the task while integrating variations or potential problems.
Examples:
2. Informational Business Writing
Not all business writing requires action. A large volume of writing is created for reference or record. This category can include some of the less glamorous but still essential documents.
Recording business information accurately and consistently is important for marking progress, predicting future work, as well as complying with legal and contractual obligations.
Examples:
3. Persuasive Business Writing
When people think of business writing, they often think of the persuasive writing category. These documents are generally associated with sales. The persuasive writing may be direct, with focus on a specific item, or indirect, with focus on developing the client relationship.
The goal is to two-fold: to convey information and to convince the reader that the presented information offers the best value. The text is written to impress the reader and sway their decision.
Examples:
4. Transactional Business Writing
Everyday communication falls under transactional business writing. The majority of this writing is by email, but also includes official letters, forms, and invoices. An easy way to quickly improve your transactional business writing is to take an online course.
These documents are used to progress general operations. They are also used to convey good and bad news, often associated with human resource processes.
Examples:
Style reminders
While the document goal varies, the core of business writing does not. Here are some helpful style reminders.
Each business document falls into one of these four categories. By determining the category, you will better understand your document's goal. This insight will improve your writing.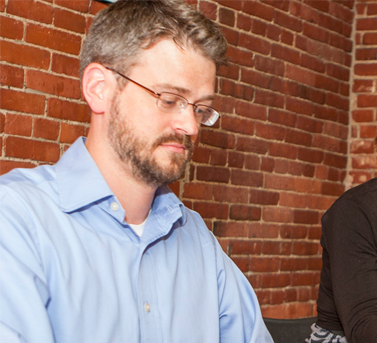 About the author
Tom DuPuis
Tom specializes in technical writing and is particularly interested in analytical and financial writing, as well as synthesizing strong executive summaries. He holds a B.A. in Business Administration and English from Reed College, and a M.A. in Communications from the University of Colorado. He has successfully supported our clients from Boeing, FedEx, and the US Army.