We developed this course in response to frequent feedback from clients that they feel overwhelmed with the amount of information they must review, judge, and retain:
"Frequently I feel like information is firehosed at me from various people and places. Keeping track of it all is overwhelming, especially when good information comes in unexpectedly."


"I no longer make a decision to research a business issue. The information and required decisions hit me all day long."


I have to review lots of data over a certain time period. When it comes time to write the report, I get so frustrated piecing information together from meetings, discussion, data analysis, and my memory."

Learn to stop "continuous partial attention" at work, reduce information overload stress, and increase analytical abilities. This course is especially helpful for analytical positions that require the assimilation and review of information: financial analysts, business analysts, change management, engineers, project managers, and all senior positions.
Constant information presents in meetings, document review, vendor discussions, and research. Employees must constantly absorb this content, which presents in fragmented increments, parse what is significant or merely tactical, and be able to retrieve it as needed for inclusion in reports, executive summaries, and presentations.
This course presents new practices and technologies that allow participants to catch and archive this information on the fly. It teaches participants to quickly capture content to their smart phones, iPads, or computer and tag it for easy retrieval later. It improves email efficiency and brings the practice of clear essentialism to work.
Class exercises are based fully on actual participant work and documents.
Course Information and Logistics
The first portion of the course addresses participant workflow: identifying where and how they gather information and how they capture it now. (30%)
The second portion of the course is explanation and illustration of the tools that can streamline this process for them. (30%)
The third portion of the course presents exercises and discussions to better apply each participant's workflow to this improved technology and process. (40%)


Course Certificate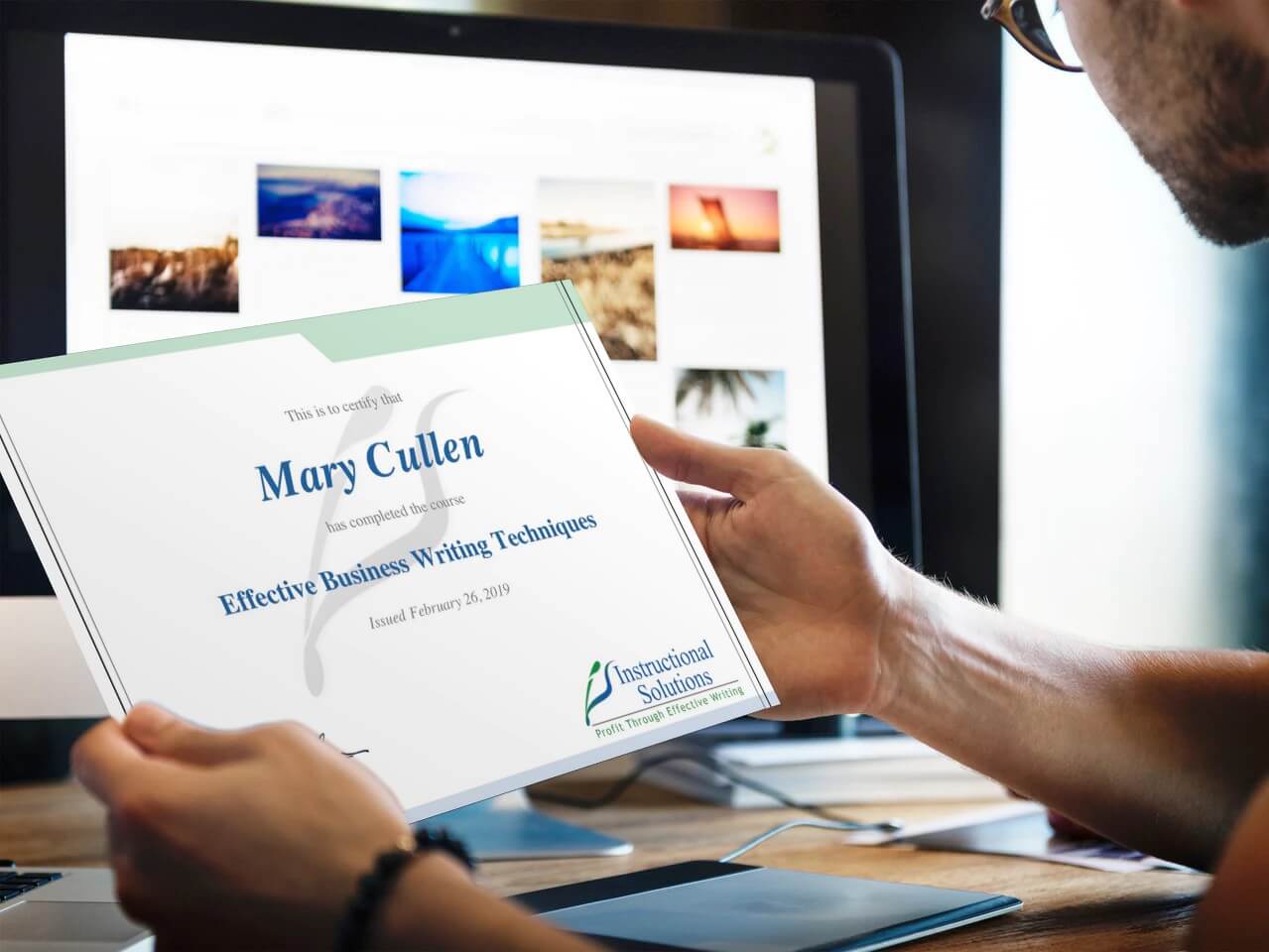 After completing the course, you will earn a personalized certificate. You can display your certificate in the certification section of your LinkedIn profile, download to print, or mention in your résumé.